Ian Punnett's Blog Post 2/6/10
Link-O-Rama!
Special greetings to the millions of people who are snowbound tonight, such as my oldest brother and sister-in-law who live along the Patuxent River in Maryland where this photo was taken this morning even as the snow was still falling at the rate of an inch per hour.
I hope this blog finds you relatively warm and dry and hopefully safe. I spent the better part of the day on my porch with a fire and my dog, Jack, writing and reading "The Hidden Brain." To keep you entertained tonight, I have rounded up my favorite links from this past week, some amazing, chilling and some heart-warming enough to take the chill out.
UPDATE!
If you've been reading the blog over the last couple weeks, then you know we've been following the "bear cam" that is perched just outside the entrance to the cave of Lily the Black Bear in Ely, Minnesota. Recently, the bear cam has captured some early images of Lily's new, as-of-yet-not-named cub on video and it's all very exciting.
http://mytalk1071.com/show_elements/link.php?entryID=13745&show=IM
You've got to love the way the little baby bear is screaming there. Is the baby saying, "feed me!" or "get off me you're crushing me!" or "It's freezing in here!" or a combination of both, I'm not sure. In fact, I know so little about bears that I didn't even pick up on what sex the baby bear is although to those in the know, it was supposed to be obvious. That will make it easier to come up with a name for the bear in the "Name the Baby Bear" contest that's being sponsored by Cub Foods, a big supermarket chain in the Upper Midwest.
http://mytalk1071.com/show_elements/link.php?entryID=13736&show=IM
Just because you don't live here, it doesn't mean you can't enter the contest! If you live in other parts of the U.S. or Canada, you could always win the gift certificates and have your groceries shipped to you or donate them to a food bank.
Of course, if you live in Canada, you might have other issues to worry about--like not becoming food yourself to one of those giant wolves on the prowl. In this the biggest wolf ever shot?
http://mytalk1071.com/show_elements/link.php?entryID=13583&show=IM
Well, at least it will hold the record for another week until the new remake of "The Wolfman" comes out starring Benecio del Torro.
Meanwhile down in New Orleans, Dr. Frankenstein has been found--that is, if you can trust his political opponents.
This is a real TV ad, although it looks like a hoax.
http://mytalk1071.com/show_elements/link.php?entryID=13699&show=IM
This website looks like a hoax too, but it's real. A real what, I couldn't tell you, but it's my new favorite website, "Selleck Waterfall Sandwich," which features, what else, images of Tom Selleck in a waterfall with a sandwich.
http://mytalk1071.com/show_elements/link.php?entryID=13682&show=IM
I can't tell if I love that site because of the total absurdity of it or because I've been fasting for the last two weeks and won't be having any sandwiches until the end of Lent!
Yikes. Maybe that's why I keep watching "Bizarre Foods with Andrew Zimmern" these days. There's something about looking at Andrew eat a big bowl of cat lips in some Asian port city that just makes fasting a little easier.
Anyway, here's one dog that nobody in Asia would dare eat!
http://mytalk1071.com/show_elements/link.php?entryID=13582&show=IM
Keep on smiling, everybody! If this dog can, we can too.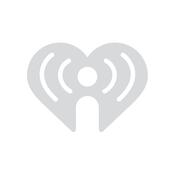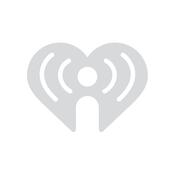 More Articles