George Noory Live: Here We Come Again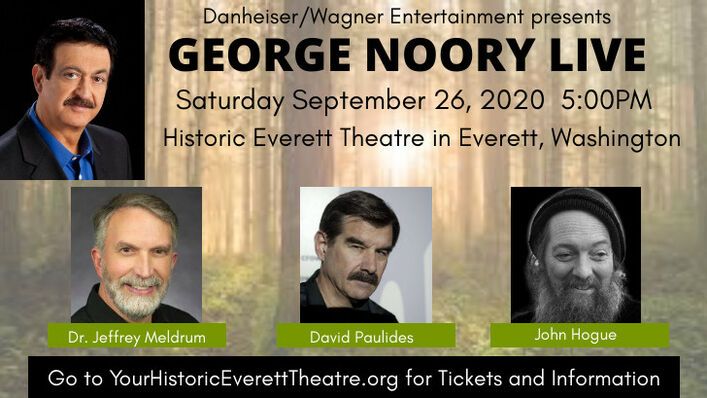 Everett, Washington
Saturday, September 26, 2020, 5:00-8:00pm
Radio to stage-- enjoy the grand experience! Join us on Saturday evening, September 26, 2020 for a show like no other as we take over the beautiful Historic Everett Theater for a jam-packed night of fun and conversation.
Special Guests: Bigfoot Expert, Professor of Anatomy & Anthropology - Dr. Jeffrey Meldrum; Investigator & Author of the "Missing 411" books – David Paulides; and Rogue Scholar and Prophecy Expert John Hogue, who will do readings for a few audience members. Plus, a live band, audience participation, and meet and greet to follow. This is an event you don't want to miss!
Get your tickets now!
2 – Call the Box Office - 425-258-6766
3 – Visit the Box Office in person
Booth space info - danwagentertainment@gmail.com