George Noory Live - Everett, Washington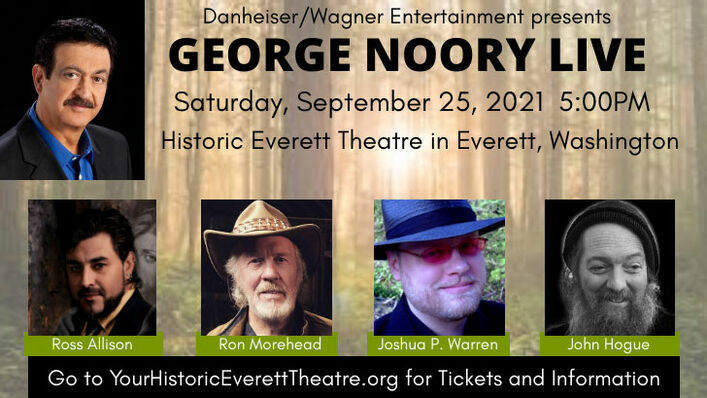 Everett Live has been rescheduled for Saturday, September 25, 2021!
Get your tickets now by calling the Historic Everett Theatre at 425-258-6766.
The health and safety of our listeners are the most important things to us and as of right now we have been able to reschedule our George Noory Live show in Everett, Washington. Tickets are on sale now!
Please note: Because of a schedule conflict guest David Paulides will not be able to join us for this show.
Just Added: Special Guest Joshua P Warren!