Steve Quayle provides some photos to accompany his appearance on the 6/13/19 program.

He writes:

"Both these artifacts (images 1 & 2) were dug out of a mountainside in Central Mexico on private land and reside in Mexico. Authentication and provenance along with forensic geology is underway as photos were sent to me by a man who listened to me on Coast to Coast for years! Obviously, the Never-Tell-the-Truth Gang will claim they are forgeries, fakes, etc.

This is the first time to my knowledge, that I have ever seen Saturn depicted with aliens and classic UFOs together, especially on a 500-year-old Aztec artifact-- Further artifact photos will be shown at GenSix.com conference in Branson Missouri, Answering the Alien Question."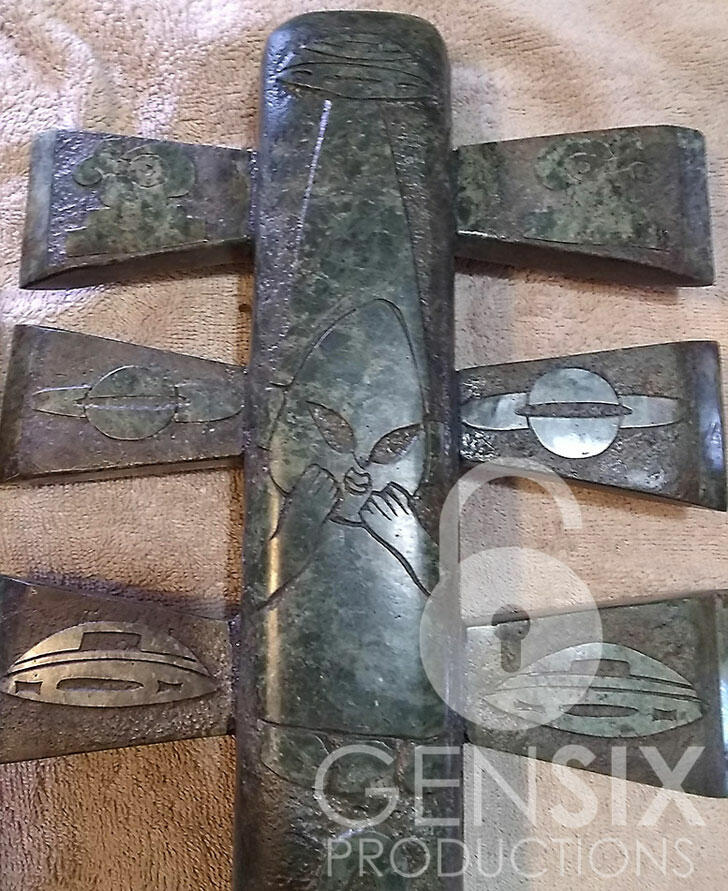 1) The Multi-Headed-Ax is called a 'Macuaquitle' (malk-wa-qweetle) and was the primary weapon not only to the Aztecs but to all of the Mesoamerican Warrior tribes all the way down to El Salvador.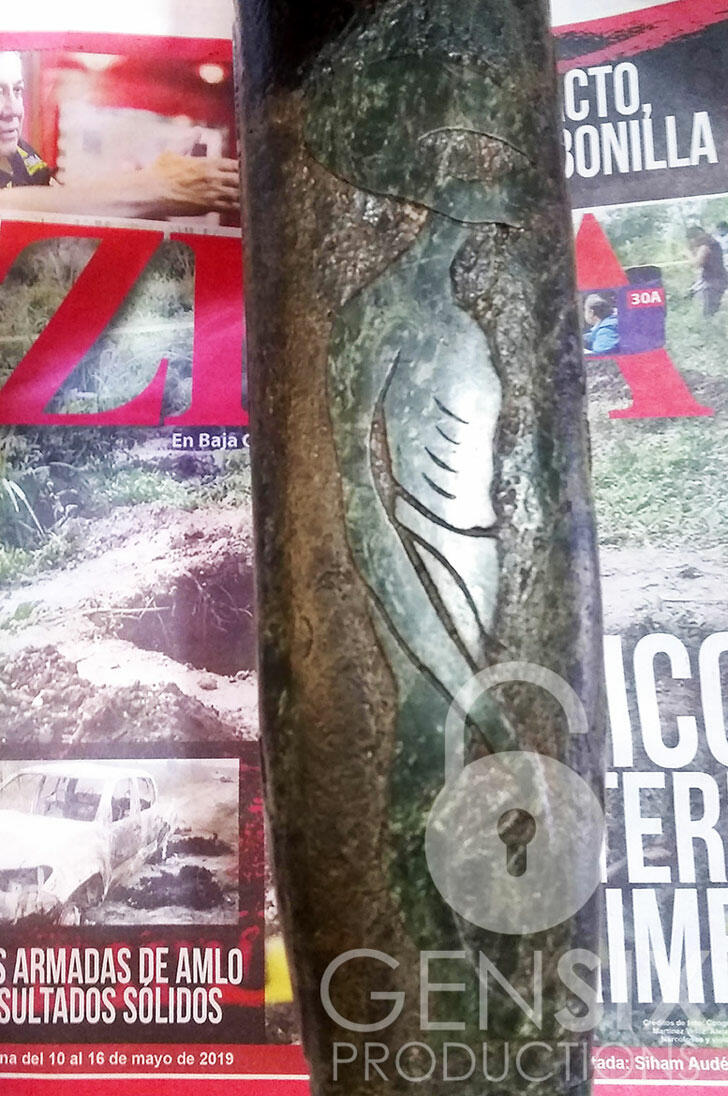 2) Tall Grey on a sacrificial dagger, photographed with a current newspaper in the background.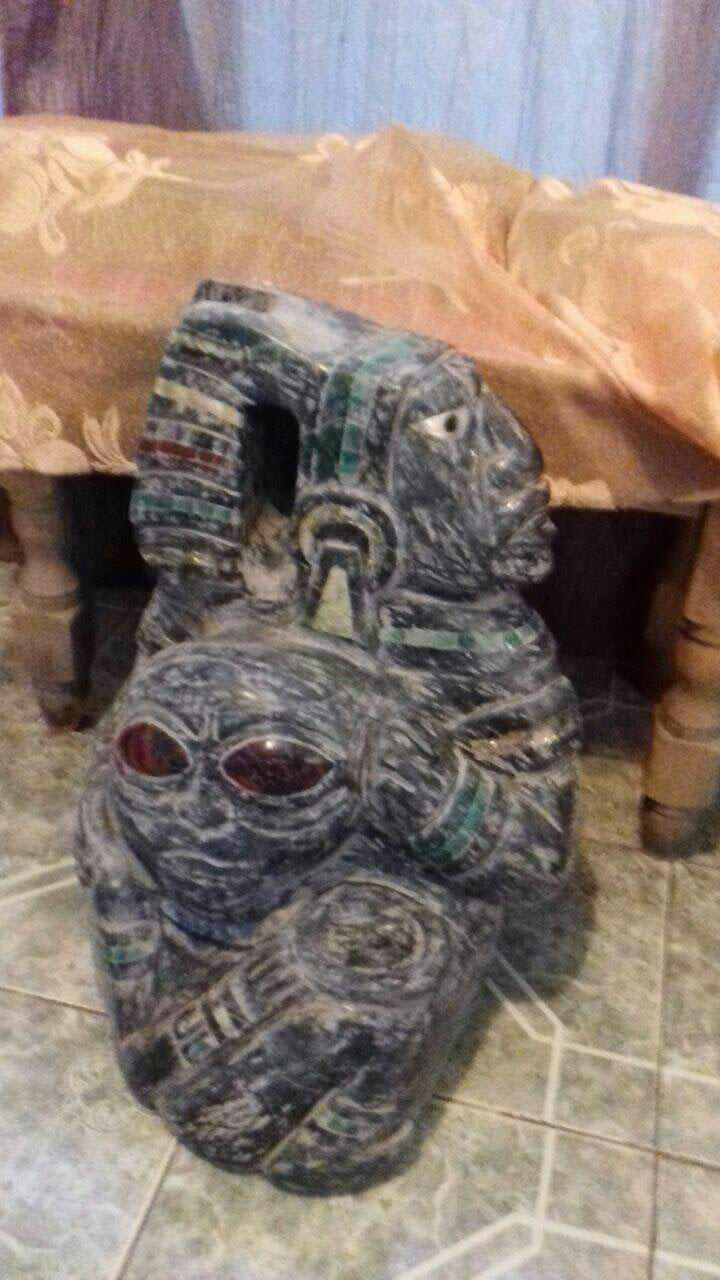 3) Aztec Priest holding severed alien head, found in same area as the other two artifacts-- note the red-colored almond-shaped eyes.