Bill Bean has provided some images to accompany his appearance on the 2/22/19 show.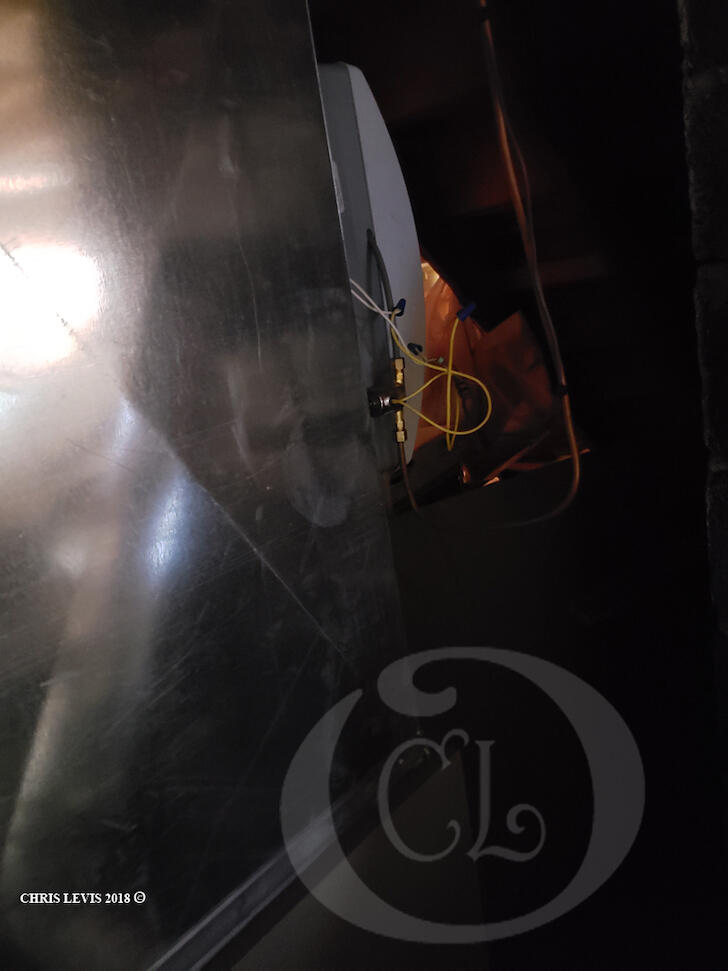 While casting out demonic spirits on 11/18/2018 at the home of the Intenzo family in Philadelphia, this eerie image was captured. Photo by Chris Levis.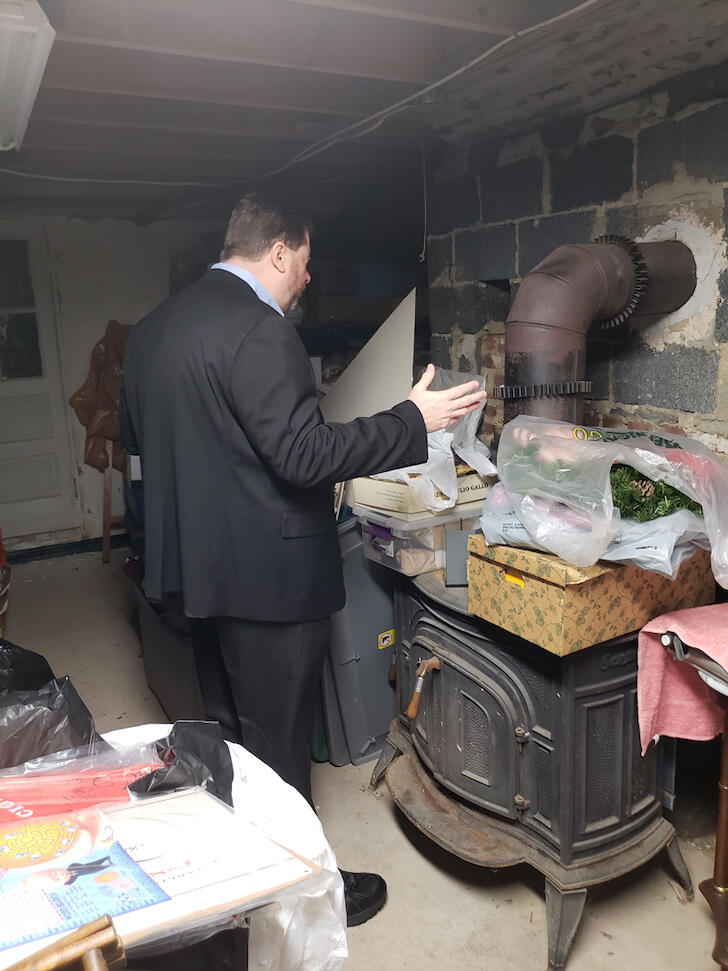 While standing in the basement, Bean said "By the mighty power of YAHWEH in Jesus name, I bind and rebuke all demons that are here and I command you to depart at once." A loud groan was heard coming from the block wall. Photo by Chris Levis.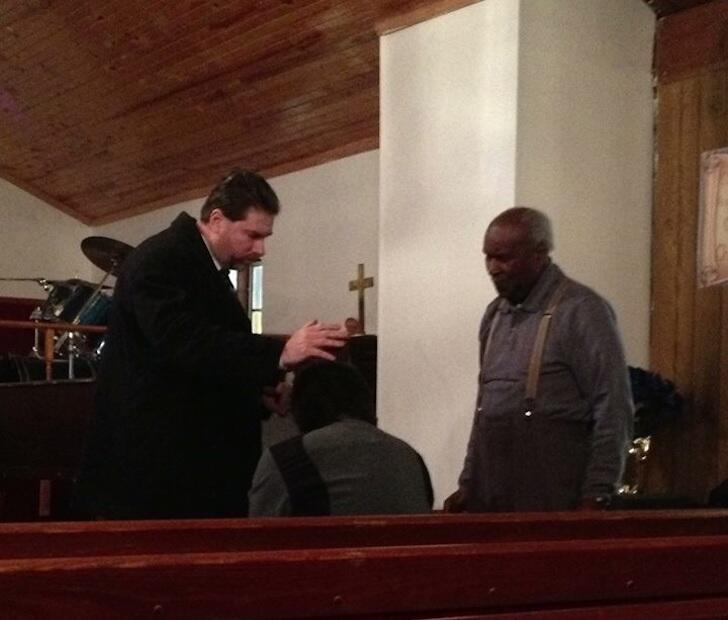 Bean performing an exorcism for a man in Huntington Station, NY.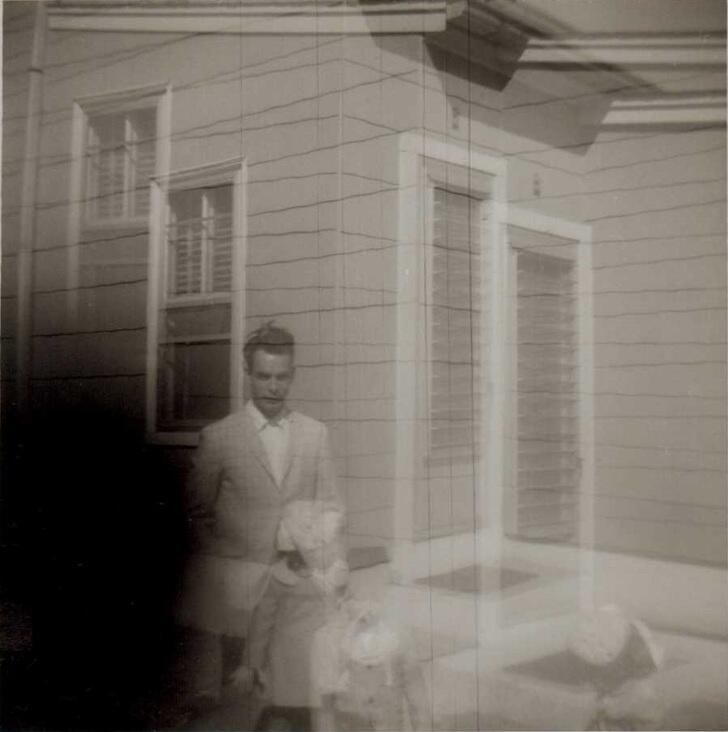 Photo of Bean's uncle with "Ghost Children". The pic was taken in the 1950's, but the children' clothes seem out of date. Bean says that the child in front is missing its head, which appears to be on the step to the right.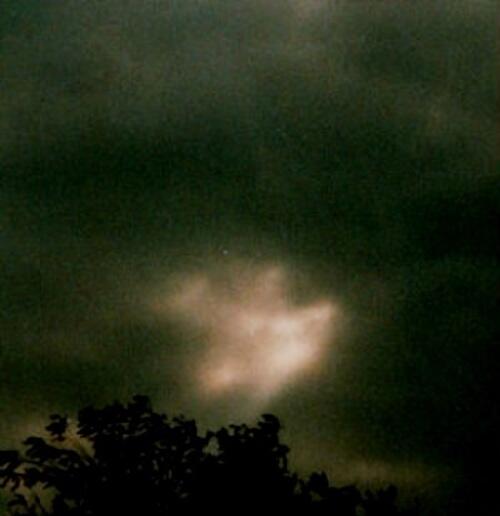 Angel over Bean's home in 2012.