Brad Olsen has provided several images to accompany his appearance on the 12/21/18 show.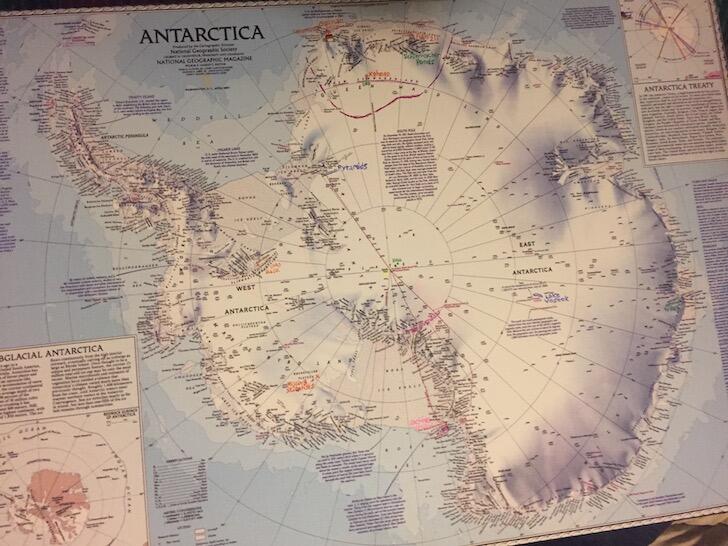 1) Map of Antarctica with areas marked.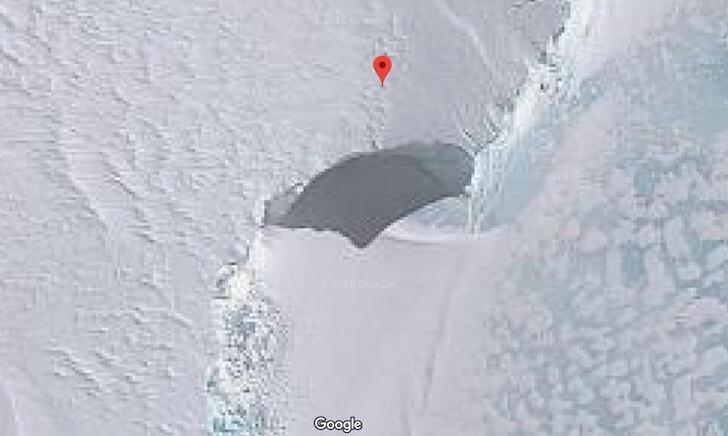 2) Possible artificial object in Antarctic ice.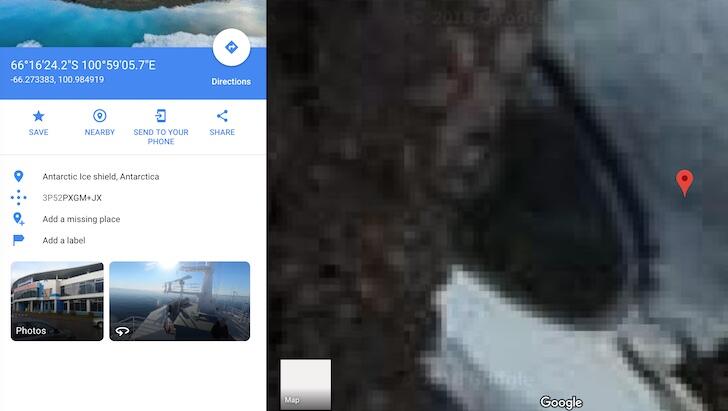 3) Olsen indicates this Google image shows a large disc in partially buried in the ice..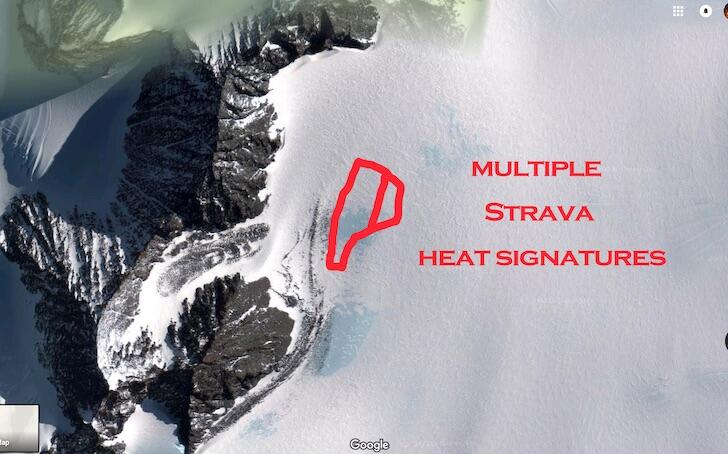 4) Olsen says these are "Strava" devices imaged from space.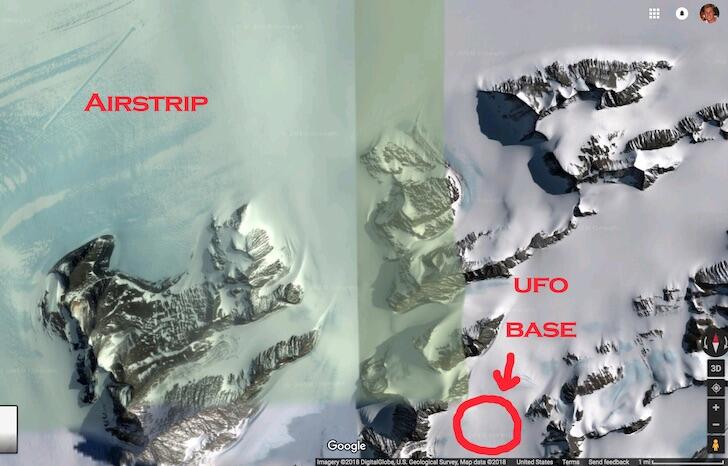 4) Olsen believes that these images show an airstrip and UFO base near the Union Glacier.