Comet ISON Disintegrates?
11/28/13-- Initially, scientists thought that Comet ISON disintegrated after its encounter with the sun earlier today. Now, some astronomers believe that remnants of the comet may have survived, as evidenced by imaging from the SOHO spacecraft. More at
NPR
and
CBS News
.
View Comet ISON's approach to the sun (NASA Video):
Richard C. Hoagland shares the following two images: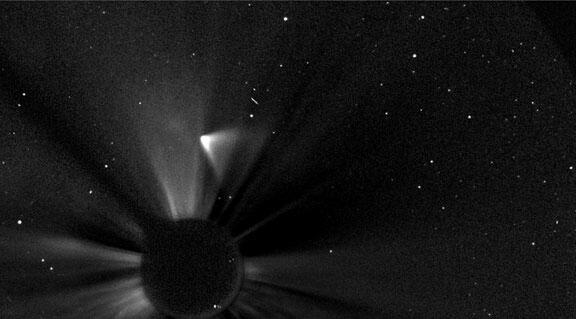 Comet ISON photographed by SOHO, November 28, 2013. Click on image to enlarge.