'Alien Hunter' Derrel Sims provides photos and descriptions to accompany his appearance on the 5/8/19 program about alien implants and abductions.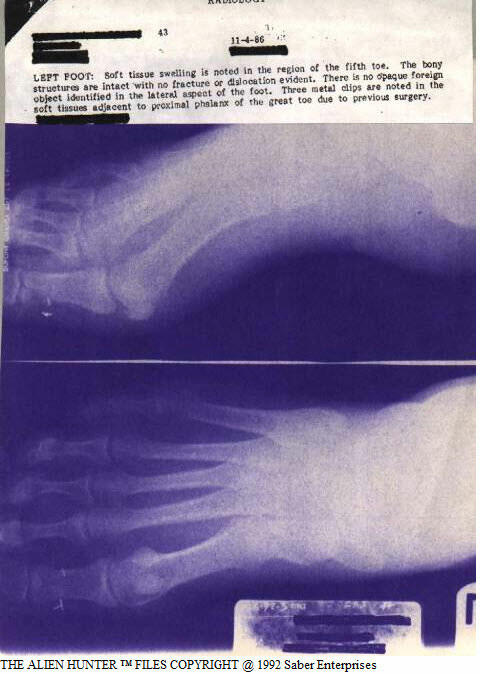 1a) Houston, Texas. Patricia has three implants in her feet. She was the patient/ subject of the first of two surgeries performed in 1995.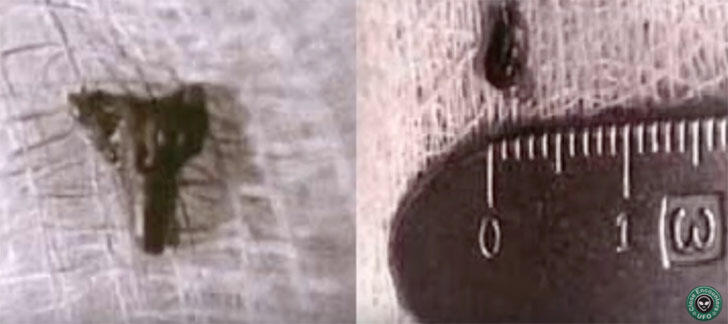 1b) Here's what the objects look like still in the biological cocoons. The biological coverings were even more exciting then the implants. According to a Nobel laureate: "Mr. Sims, if you can replicate the biological non-inflammatory response, in a laboratory, organ donor rejection could be passé. You may already have a Nobel laureate find! "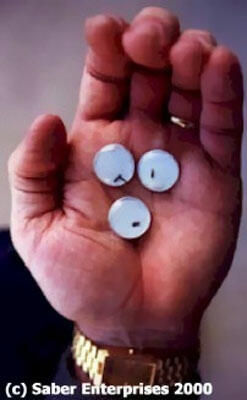 1c) Here's what the objects look like outside their biological cocoons. These objects turned out to be meteoric in origin.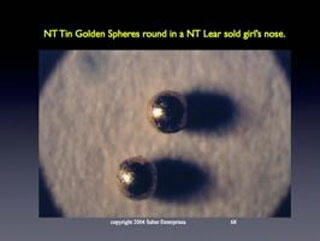 2) These are two of eight gold spheres, ejected from the nasal passage of a little girl. This implanted contact happened on two occasions to the young girl. The results were studied at a major university. The metallurgist was more than surprised at what he found. He spoke to me very privately about these implants.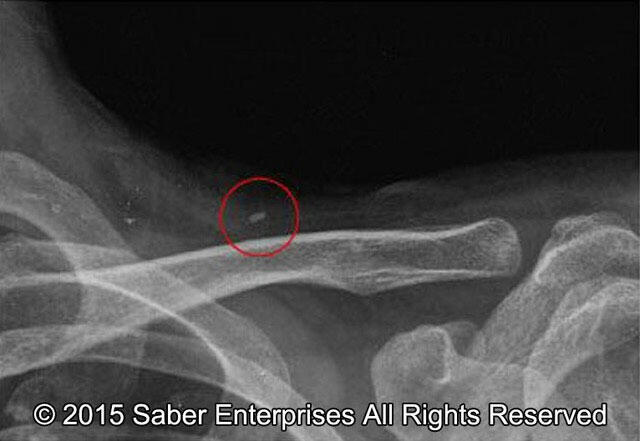 3a) New Delhi, India, 2015. The little white object above the abductee's clavicle is the location of this implant. Of all the stories it's quite remarkable. The Indian surgeon, along with me, agreed the other two objects in the subject, are far more interesting. We hope to remove those a later time when we can afford the trip back to India.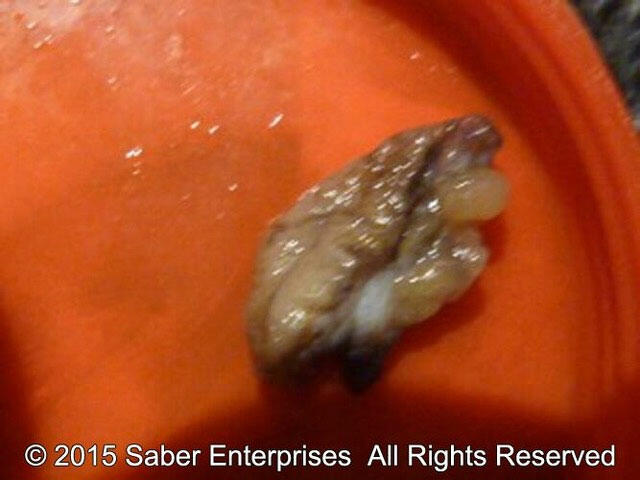 3b) Here is the fascinating biological containment, covering the object, in the abductee's clavicle area. This is just one, of three objects, in this person.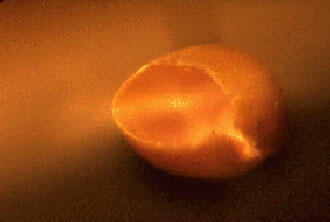 4) Houston, Texas, 1992. Ocular implant obtained. It fell out of a lady's eye after a mass abduction on December 11th and 12th, 1992. A doctor claims that one like this is still attached to the retina of patient. Sims is investigating.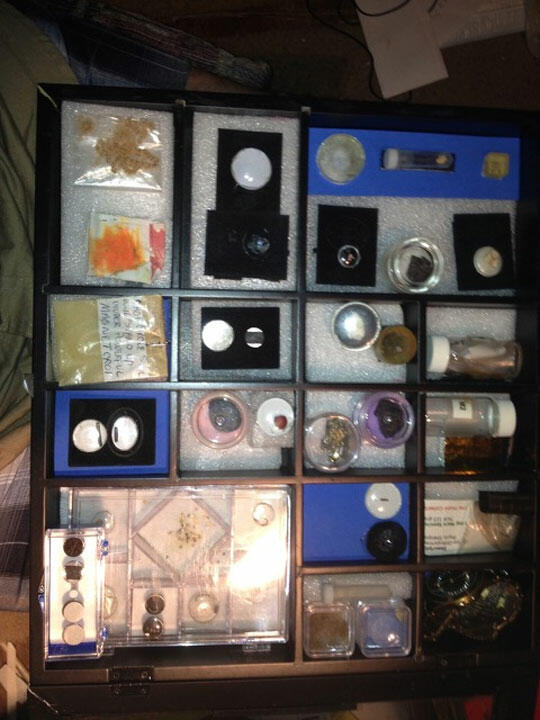 5) This is my collection of implants, real and fake, fluorescence left by the alien, and some Bigfoot evidence. Most exciting are the two pieces of UFO-related material in the collection. Those were given to me by Ben Foggin and Larry Cekander (the late Bob White's entrusted friend). I will have my implant box and collection with me at the Woodstock of conferences, CONTACT IN THE DESERT, for all to see. I will bring it specifically for George to review at his wonderful birthday party.

--Derrel Sims