Douglas Preston, guest on the
3/19/17
show, shares these images and captions to accompany his appearance.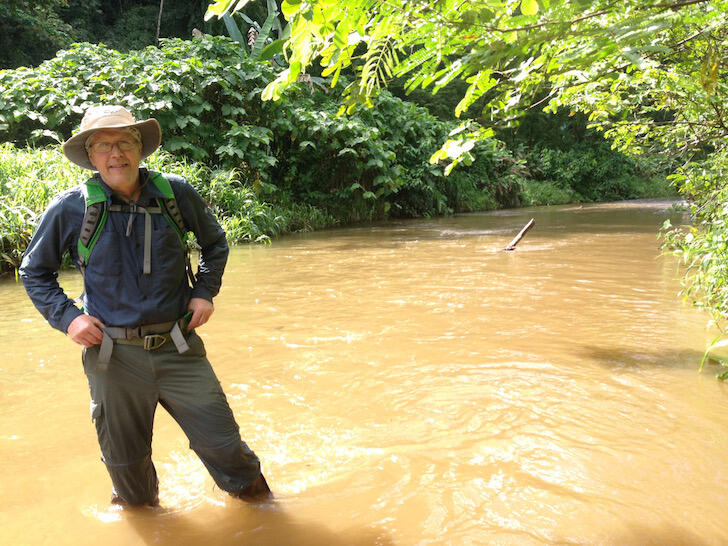 Preston on the way to the ruins.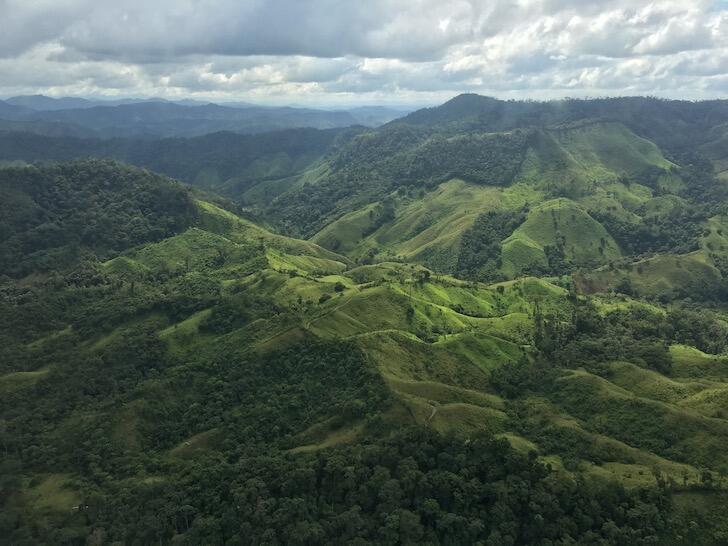 View from the helicopter on the way to the lost city.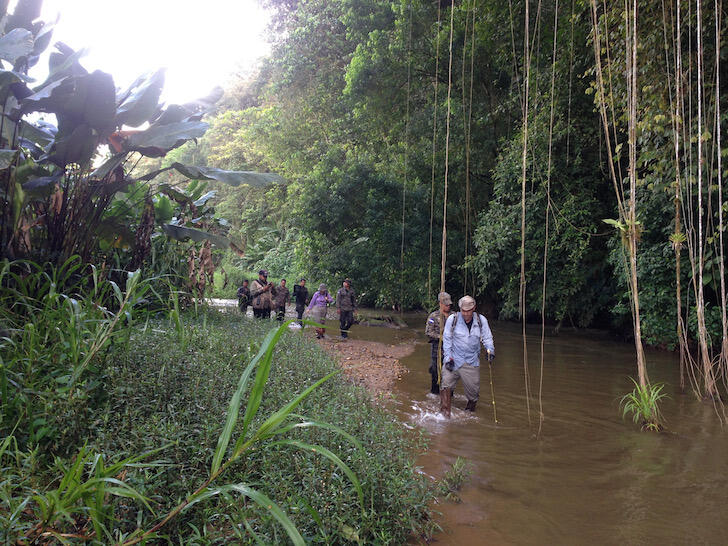 Exploring the river below the ruins.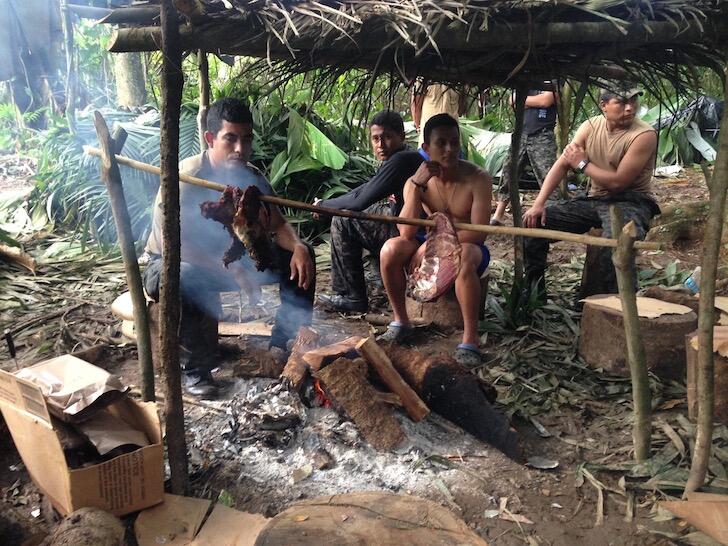 Honduran Special Forces soldiers with the expedition in their camp in the jungle.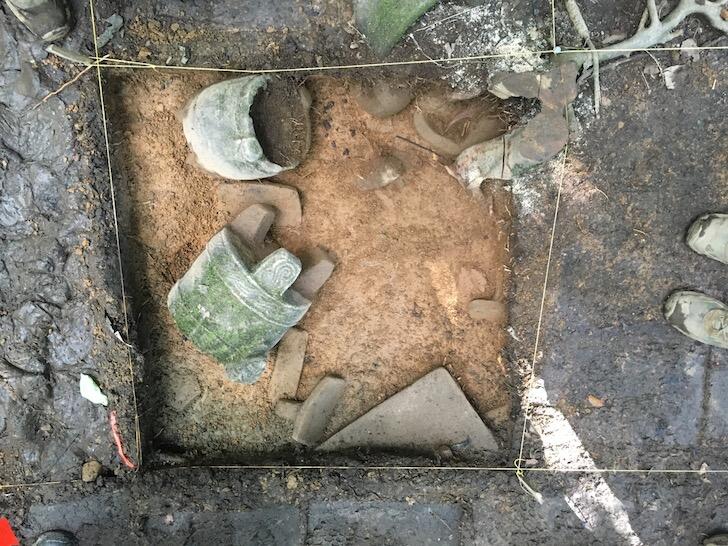 The first square meter excavation of the lost city, revealing stone offering jars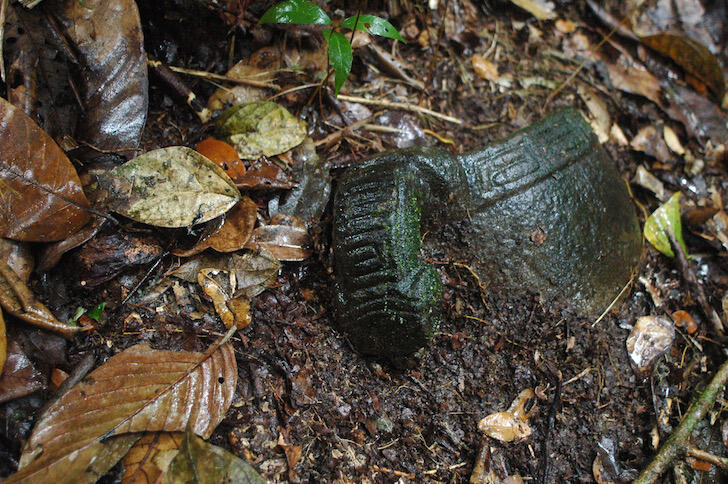 Stone jar decorated with a snake motif, found in the city.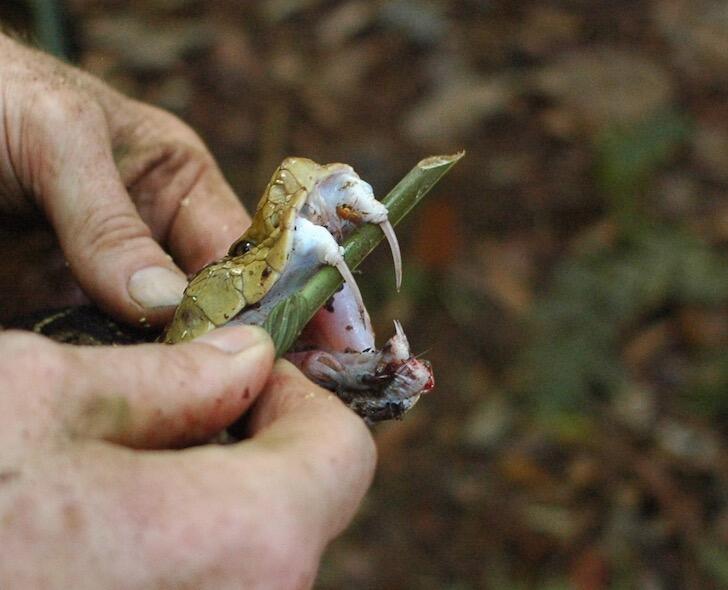 The deadly fer-de-lance that invaded Preston's camp on the first night.