"I Sense A Malignant Spirit…"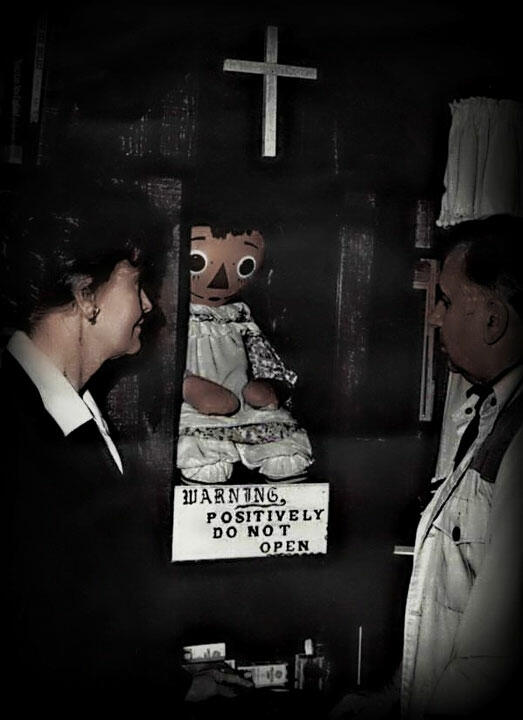 More than sixty years later, Ed and Lorraine Warren's trailblazing investigations into the unknown have firmly cemented their reputation as America's premier paranormal investigators! Even today, an ongoing preternatural flap at a 1790s farmhouse in Litchfield, CT that the Warrens first dubbed "Ghost Central" is featured on the 8/14/15 edition of C2C.

While the 2013 blockbuster film "The Conjuring," based on one of the Warrens' most notorious cases, attracted a legion of new fans, C2C Insiders have known about Ed and Lorraine's supernatural investigations for a long time. Lorraine Warren herself visited C2C with host George Noory back on October 10, 2004. And many of the real-life participants in their cases have also shared their nightmarish encounters with ghosts, demons, werewolves and unearthly possessions.

A Navy veteran of World War II, Ed Warren reportedly grew up in a haunted house before becoming a lay demonologist and exorcist. His wife, Lorraine, a sensitive, was both clairvoyant and a light trance medium. In 1952, the Warrens founded the New England Society for Psychic Research, the oldest ghost hunting group in New England, which investigated over 4,000 reputed hauntings. According to their official website, the Warrens first focused on ghost investigations until 1965, when they made contact with the spirit of a little girl, desperately seeking her mother. This was a turning point for Ed and Lorraine – they now wanted to help.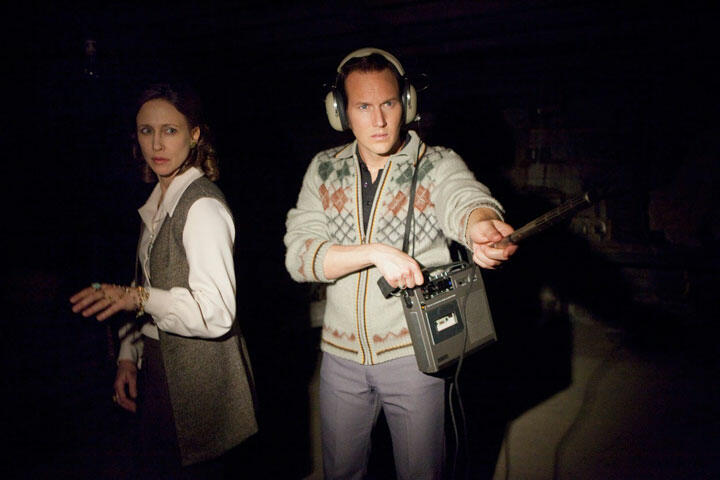 In 1971, the Warrens investigated the home of the Perron family which was said to be haunted by an evil witch, Bathsheba Sherman, who had cursed the land. This horrifying encounter formed the basis of "The Conjuring" film (pictured above). The family's eldest daughter, Andrea Perron, shared her chilling experiences with phantasms and a floating black mass with C2C on the 7/5/14 show.

Among their many cases was the notorious 1976 "Amityville Horror" in which a New York couple George and Kathy Lutz said their house was violently haunted by a malevolent violent, demonic presence. The Warrens were among a handful of investigators probing the haunting and captured the only images ever taken inside the house of horrors. The case inspired a 1977 best-selling book and several movie adaptations.

Locked away under glass in the Warrens' Museum of the Occult in their home in Monroe, CT is the doll Annabelle – a seemingly normal floppy Raggedy Ann (discussed in this 2010 C2C show). Ed Warren once explained in an interview, "In the Occult museum, there are things that are so dangerous that just in touching them you could be very badly affected." In 1970, two roommates told the Warrens that the doll seemingly moved on its own. Investigating further, the Warrens said the doll was possessed by an evil spirit, reportedly terrorizing a family for months. The doll was exorcised several times but an aura of maleficence is said to still persist. (The uber-creepy doll was prominently featured in "The Conjuring" and a 2014 prequel "Annabelle")

"One of the reasons that the Warrens made such an impact was that they were the only real-life ghost hunters and demonologists out there for a long time," Ray Bendici wrote in Connecticut magazine. "In their heyday, there was no Internet with thousands of ghost pictures and videos, no dozen 'ghost hunter'-type TV shows, no hundreds of paranormal investigation groups blitzing graveyards and old houses-- there was only Ed and Lorraine … it really established their reputation." "Diabolical forces are formidable," Ed once said. "These forces are eternal, and they exist today. The fairy tale is true. The devil exists. God exists. And for us, as people, our very destiny hinges upon which one we elect to follow."

Sadly, Ed passed away in 2006 but Lorraine, now 88, still soldiers on, making appearances at special events and conventions. Thankfully, the Warrens have passed the torch to a new generation. Ed and Lorraine's nephew John Zaffis, and protégés Dave Considine, and Jason McLeod are keeping the Warrens' legacy alive - in this world – and the next.

Images: Ed and Lorraine are pictured with the haunted doll Annabelle --Wiki Creative Commons
Patrick Wilson and Vera Farmiga as the Warrens in "The Conjuring" Warner Bros. Pictures handout.