George Noory
will be making a number of public appearances in 2019 and beyond. He is also currently taping live episodes of his GAIA TV show,
Beyond Belief with George Noory
.
JUNE 2019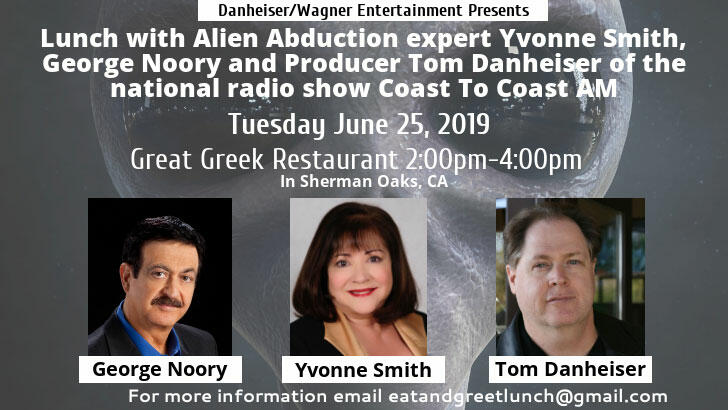 Danheiser/Wagner Entertainment Presents:
Special Event Series: "Eat & Greet" Luncheon in Sherman Oaks, California
The next in our Eat & Greet Luncheon Series with George Noory features special guest, alien abduction expert Yvonne Smith (
cerointl.com
), and Coast to Coast AM producer Tom Danheiser and takes place Tuesday, June 25th 2:00pm - 4:00pm. Email
lunchwithgeorge@gmail.com
to reserve a spot. You will be called back with details.
JULY 2019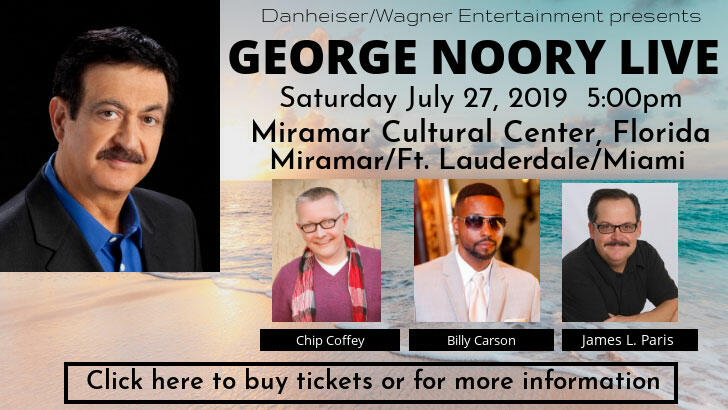 Danheiser/Wagner Entertainment Presents:
Saturday, July 27, 2019, 5:00pm
Miramar Cultural Center
Miramar, Florida (Fort Lauderdale/Miami)
Radio to stage-- the grand experience! Join us on Saturday evening, July 27th as we invade the beautiful Miramar Cultural Center for a jam packed night of fun and conversation,with special guests: psychic, medium & spiritual counselor Chip Coffey, anomaly hunter Billy Carson, and motivational speaker Jim Paris. Plus a live band, audience participation, and Meet and Greet to follow.
This is an event you don't want to miss!
GET YOUR TICKETS ONLINE NOW
or call Ticketmaster 1-800-745-3000. You can also visit the box office in person for tickets:
Miramar Cultural Center
, 2400 Civic Center Place, Miramar, FL 33025, Phone: 954-602-4500, prompt 1
OCTOBER 2019

October 26-27, 2019
Tinley Park Convention Center
Chicago
George will be appearing on Saturday, November 26th. Further details forthcoming.
Tickets/More Info
.
NOVEMBER 2019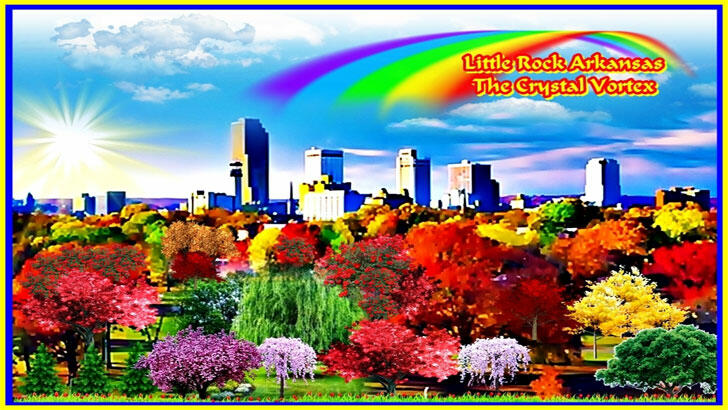 November 22-24, 2019
Little Rock, Arkansas
George will offer a special presentation and live Q&A on Saturday, November 23rd.
Tickets/More Info
.
JANUARY 2020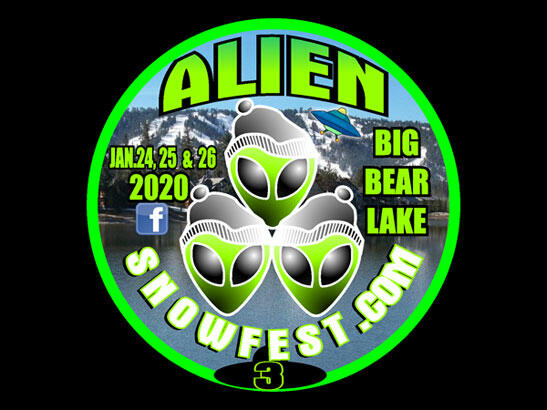 Alien Snowfest 3
Big Bear Lake, CA
January 24-26
George will be appearing on Saturday, January 25th. Further details, TBA.
Tickets/More Info