George Noory
will be making a number of public appearances in 2020. He is also currently taping live episodes of his GAIA TV show,
Beyond Belief with George Noory
.
JANUARY 2020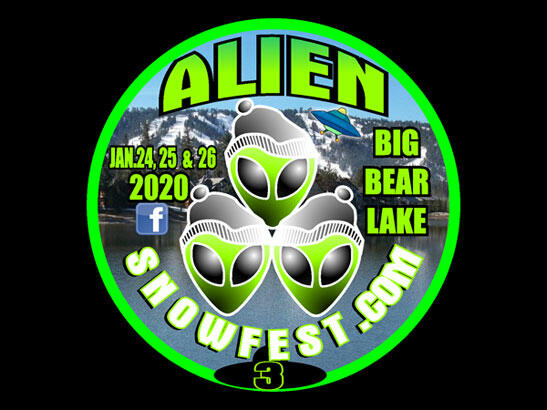 Alien Snowfest 3
Big Bear Lake, CA
January 24-26
George will be appearing on Saturday, January 25th, including a special 'Alien Hotcakes' breakfast event co-hosted with Tom Danheiser.
Tickets/More Info.
FEBRUARY 2020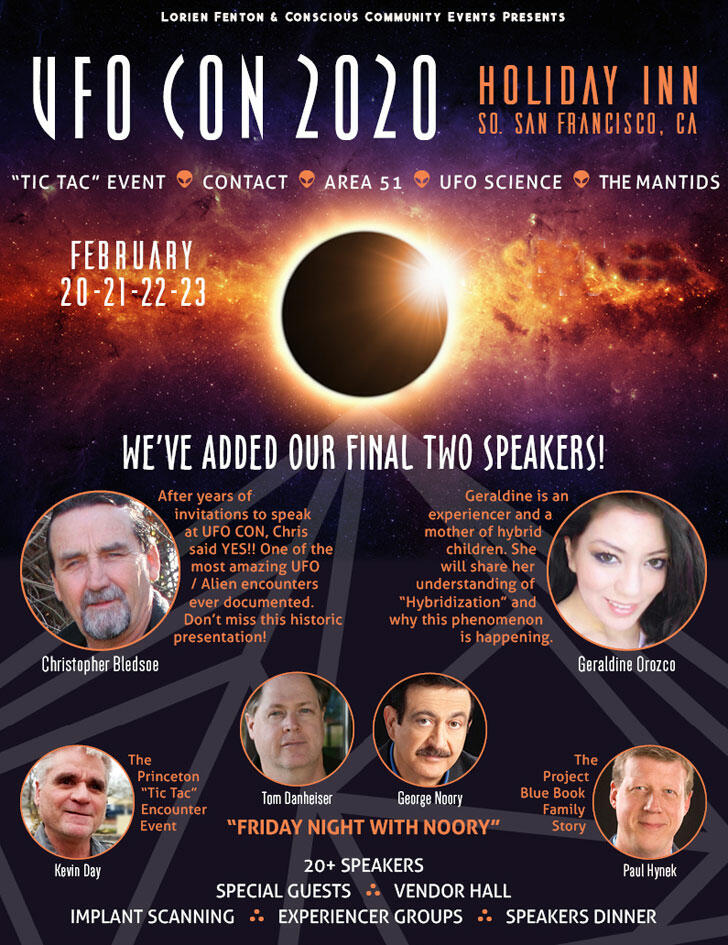 February 20-23, 2020
Holiday Inn
So. San Francisco, CA
On Friday, February 21st, George conducts a special Speakers Panel, and then an "audience participation" Game Show with prizes.
Further details
/
Tickets
.
APRIL 2020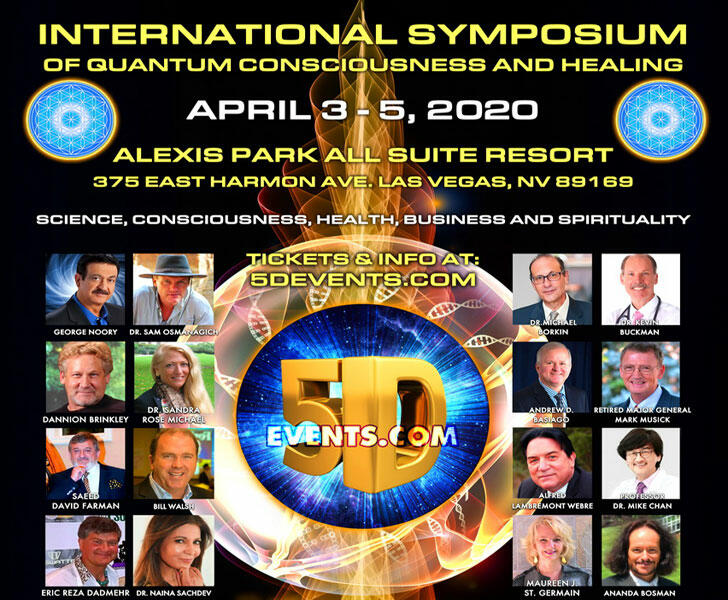 International Symposium of Quantum Consciousness and Healing
Las Vegas, NV
April 3-5, 2020
George will host a Meet & Greet Party on Friday, April 3rd from 8-11pm, and a panel on Saturday, April 4th from 11am to 1pm.
Tickets/More Info.
MAY 2020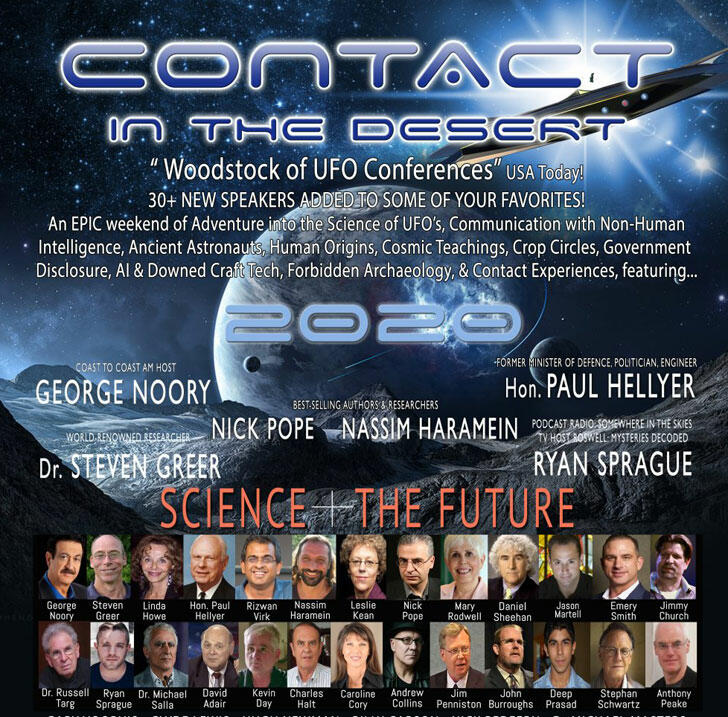 May 29 - June 1, 2020
Indian Wells, CA

On Saturday, June 1st from 12:30 to 2:30pm, George will host a special
'Musical' Luncheon / Get Together
. Further events TBA.
More Info/Tickets
.