George Noory
will be making a number of public appearances in 2018 and 2019. He is also currently taping live episodes of his GAIA TV show,
Beyond Belief with George Noory
.
JANUARY 2019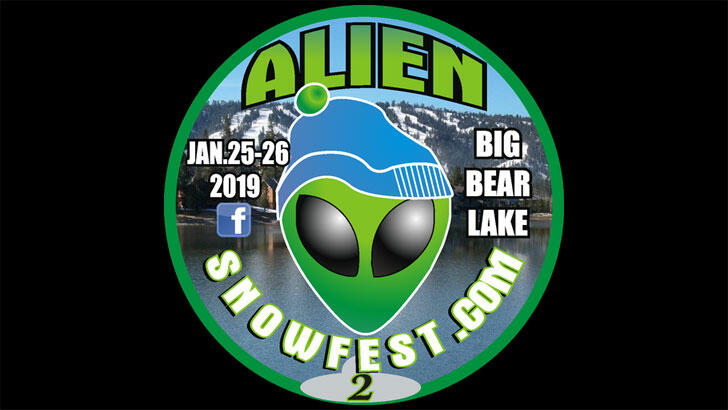 Alien Snowfest II
Big Bear Lake, CA
January 25-26, 2019
Join George Noory along with such presenters as Stanton Friedman, Rosemary Ellen Guiley, Nick Redfern, Grant Cameron, Tom Danheiser, Dr. Sky, and others. Further details, TBA.
Tickets/More Info
MARCH 2019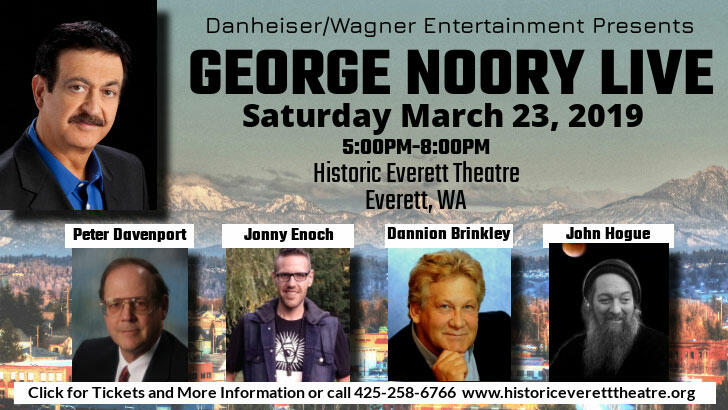 Danheiser/Wagner Entertainment Presents:
Saturday, March 23, 2019, 5:00-8:00pm
The Historic Everett Theatre
Everett, Washington
We're back and better than ever! Join us on Saturday, March 23, 2019 as we return to the beautiful Historic Everett Theatre for an amazing show with special guests:
Director of the UFO Reporting Center…Peter Davenport; esoteric researcher...Jonny Enoch; afterlife expert & near-death experience (hit by lightning & officialy dead for over 28 minutes)...Dannion Brinkley; and expert on mysticism, prophecy and the occult...rogue scholar John Hogue. Plus, a live band, audience participation, and meet and greet to follow. This is an event you don't want to miss!
BUY TICKETS ONLINE