Holiday Magic Coast Style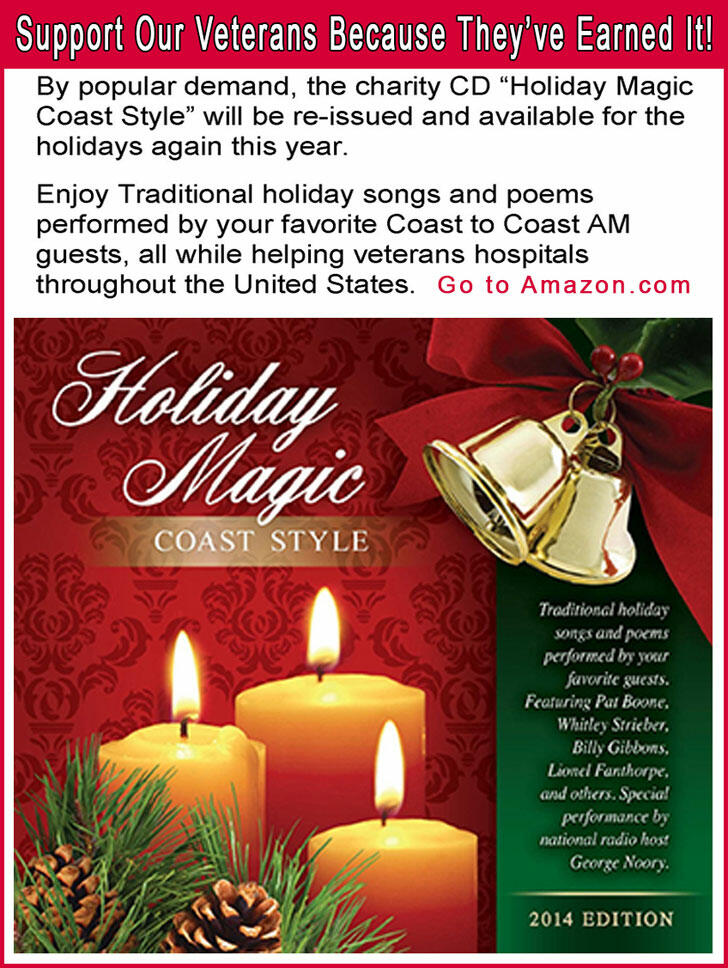 Get 'em while they're hot! The charity CD
"Holiday Magic Coast Style"
is available again for the holidays this year. Performers include: Whitley Strieber, Rosemary Ellen Guiley, Christian Wilde, Joshua P. Warren, UFO Phil, Catherine Austin Fitts, Billy Gibbons, Lionel Fanthorpe, Pat Boone and others. With a special performance by George Noory.
Makes a great Christmas gift!
Order here
.