Researcher Douglas Wellman has provided materials related to his interview with Mark Musick on the
9/17/16
show on the secret life of eccentric billionaire Howard Hughes.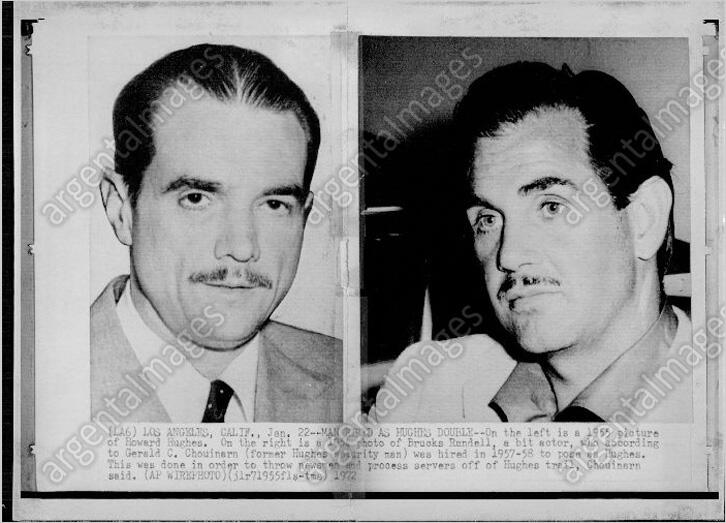 A newspaper clipping that shows body double Brucks Randell and Howard Hughes side by side. This came in a couple of weeks after the book went to press. I finally found Randell's son, who confirmed that the picture was of his father and that his father had worked for Hughes as a body double.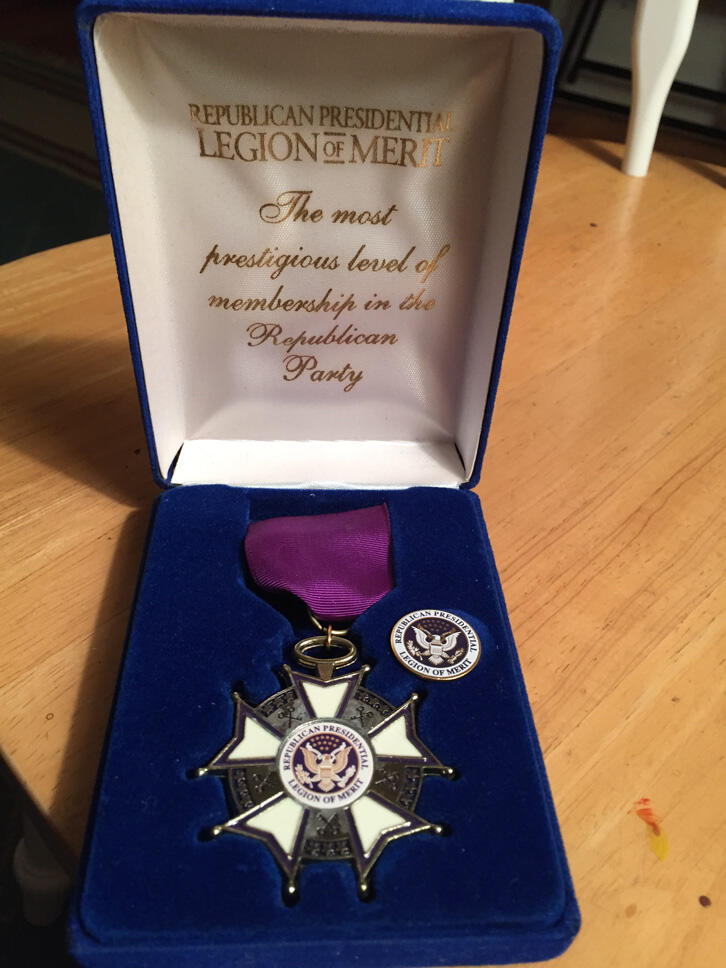 A medal that Eva gave to Mary Bozeman to hide after Nik's death. Mary hid the medal quite well and only found it two months ago, so it isn't in the book. Nik was supposedly a retired $5,000 a year aircraft maintenance supervisor. Obviously, he would never have the kind of money to donate to the Republican Party to get such an award. Hughes, on the other hand, gave a ton of money to the Republican Party as well as a lot of money to Richard Nixon and his brother. We believe the medal came directly from Nixon to Hughes/Nik.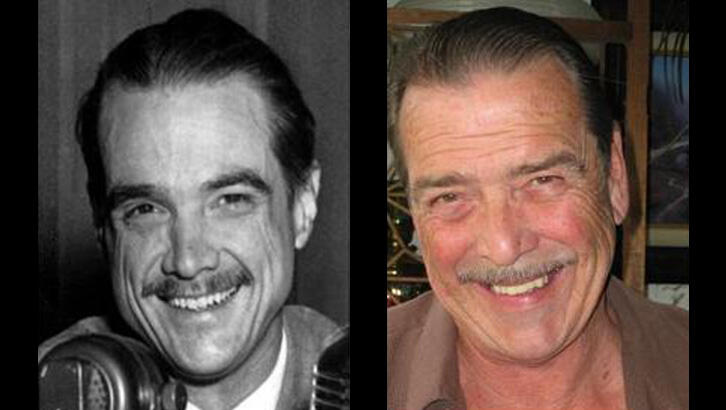 Howard Hughes and John MacDonald, his illegitimate son. John's mother had an affair with Hughes while her husband, Robert MacDonald, a WWII hero, was away at college. Robert MacDonald's paternal grandfather worked for Hughes and his maternal grandmother was married into the Los Angeles mob. Bob MacDonald ended up murdering mobster Bugsy Siegel to keep from getting killed over a gambling debt. He later murdered John's mother and committed suicide in front of John.