In anticipation of his appearance on the program tonight, Ian Punnett shares a number of images and insights into his new book A Black Night for the Bluegrass Belle and you can read the first chapter of the book here.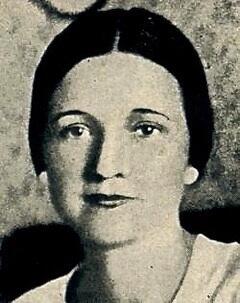 The murder victim: Verna Garr Taylor of La Grange, KY, a family photo taken not long before her death.

Verna was my grandmother's first cousin, a successful widow that had expanded the laundry and dry cleaning business left to her when her high school sweetheart died young. She was murdered on the old State Road 22, just over the line into Henry County, on November 6, 1936. Her companion that night was the former lieutenant governor of Kentucky and the sitting head of the Kentucky National Guard, Henry Denhardt. He had given her a ring which he considered their engagement. She had soured on the relationship. On the night that he admitted she gave him the ring back, he was accused of her murder. He claimed she spontaneously committed suicide with his gun.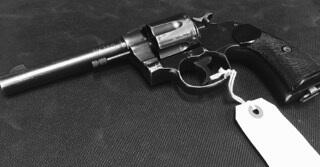 The murder weapon: Denhardt's Model 1917 Smith & Wesson .45 caliber service revolver, identical to the one pictured. In order to kill herself with this gun, Verna would have had to pull the trigger with her right hand, holding the gun under her left breast, with an upward trajectory about 9 inches from her body.



Another victim of Denhardt's? This news article talks about another "suicide" of a woman in Denhardt's company a few months earlier. Prostitute Patricia Wilson fell or was pushed down the service elevator of Louisville's famed Seelbach Hotel. She was seen in Denhardt's company at the hotel (he was a known frequenter of brothels) not longer before she supposedly pried open the gate across the open shaft and jumped to a painful, lingering death. It is Patricia who has been most often identified as the "The Lady in Blue" that has been haunting the Seelbach Hotel ever since.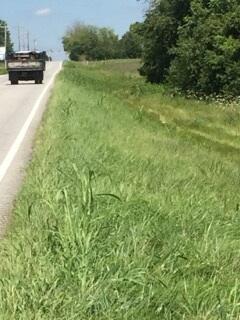 The scene of the crime as it looks today: On the nearly moonless, black night of Nov 6. 1936, the ground was muddy and wet from an early snow. Verna Garr Taylor was found several feet from the road, staring up at the sky, with a leather glove in her left hand and the revolver that killed her on right hand side above her head.