Jason Jarrell Earthworks Images
Jason Jarrell has provided images related to his
1-30-18
appearance.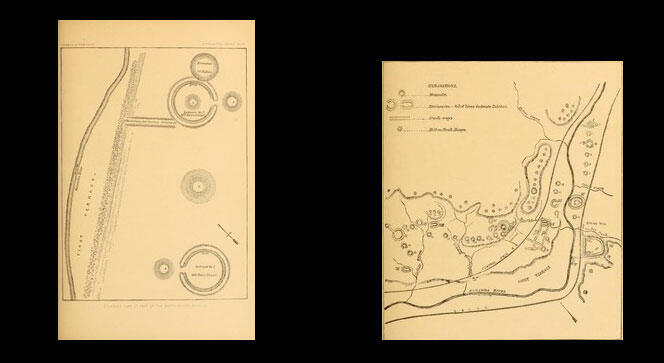 1. Bureau of Ethnology's 12th Annual Report map showing the Criel Mound, along with its accompanying henges on either side, and all the earthworks of the Kanawha Valley.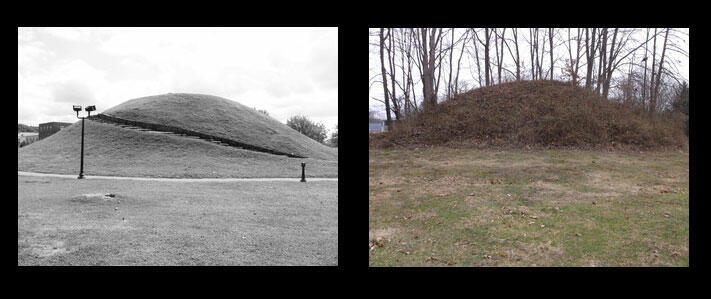 2. L) The Criel Mound in South Charleston, West Virginia R) One of the mounds from the George Connett Mound Group in The Plains, Ohio.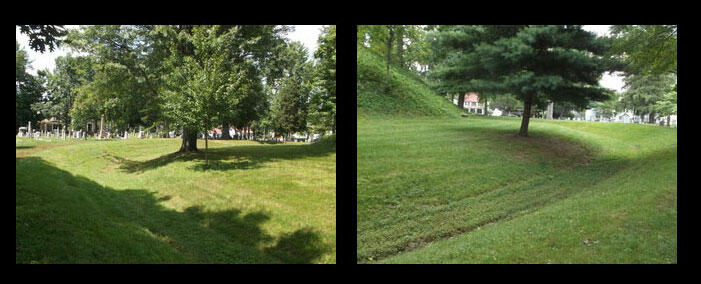 3. Conus Mound in Marietta, Ohio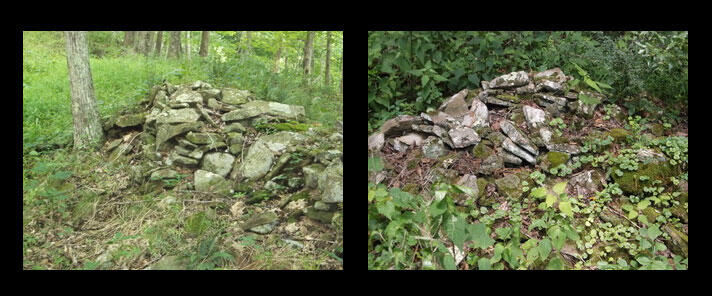 4. Cairns in the mountains surrounding Stonewall Jackson State Park in West Virginia.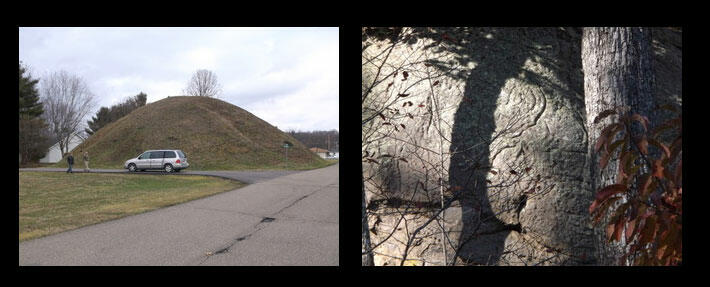 5. L) The Hartman Mound of The Plains, Ohio Mound Group R) Previously undiscovered rock glyphs at an established archaeological site in Wayne County, West Virginia.