Saturday host of Coast to Coast AM
E-mail: johnb@coasttocoastam.com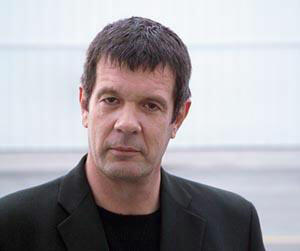 John B. Wells, Saturday host of Coast to Coast AM, is a veteran radio host and voice actor with credits ranging from radio stations and TV shows, to movies and advertisements, on all seven continents. 
Upon graduating from TCU with a Bachelors Degree in Fine Arts and an emphasis in theater, he took a part-time job at the legendary KZEW-FM/Dallas-Ft. Worth, where within less than a year, he moved into the afternoon drive slot and posted record ratings.  Soon after, Wells left to pursue a full-time career doing voiceovers. During that time, he voiced imaging promos for New York's WCBS Newsradio 88, where he spent nearly 10 years, followed by WNEW-FM; Los Angeles' KLOS-FM and KROQ-FM; Detroit's WWJ-AM; Chicago's WBBM-AM/TV; San Francisco's KRON-TV; Dallas' WFAA-TV, KRLD-AM and KZPS-FM; Houston's KLOL-FM, KHOU-TV and KPRC-AM; Miami's WBGG-FM; and the Armed Forces Radio Network.  Wells was heard for nearly a decade on BBC Radio 1 in London, along with HIT 95 in Berlin, Radio ADO in Paris, and many others around the world.
In addition to serving as the announcer for CBS' The Late Late Show with Craig Kilborn and the "World's Leading Dance Event" Sensation in Amsterdam, Wells has lent his voice to Oliver Stone's JFK and Talk Radio films and appeared in several other movies.  He has also recently voiced promos for Discovery Channel's Deadliest Catch and Gold Rush. 
After frequently serving as a guest host on Coast to Coast AM, Wells became the Saturday evening host of the most-listened-to overnight radio program in North America in January 2012. Each week, Wells captivates listeners with discussions on news and current events, conspiracy theories and all things curious and unexplained.
Actor, musician, writer, composer, martial artist, aviator and broadcaster, Wells finds the ancient sage advice of "concentrating on just one thing" to be true. His one thing: the Arts.
John invites you to explore and enjoy his personal website:
caravantomidnight.com