In tandem with his 8/22/13 appearance, John Zaffis shares a set of photos of haunted objects from his Paranormal Museum.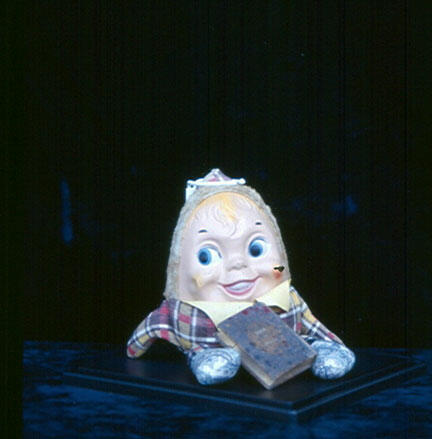 1) A woman collected old 'Humpty Dumpties.' She added this one to her collection, and said it was moved into different spots in the room, when she came home from work. One day she was so mad she started to scream at it and it flew off the shelf and hit her in the head.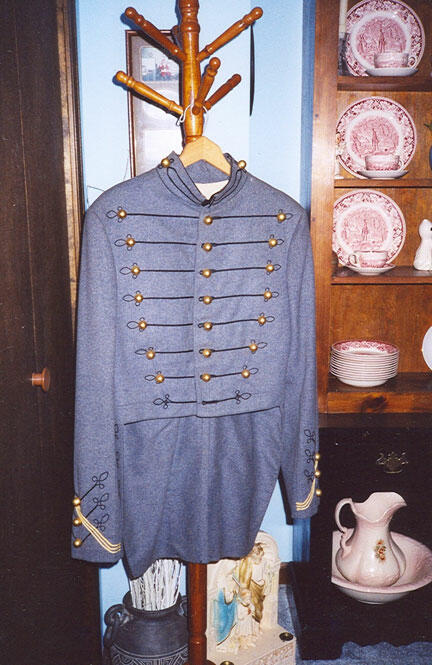 2) This military jacket was owned by a teenage girl who acquired it at an estate sale. She said that when she wore the jacket she would become unusually cold, and she also had strange dreams in which she heard soldiers talking to one another.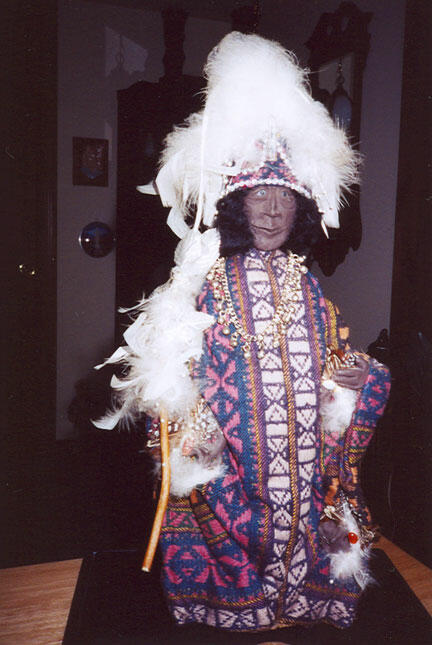 3) A young lady picked up "Chiefy" at a consignment store and began to have bizarre dreams and experiences.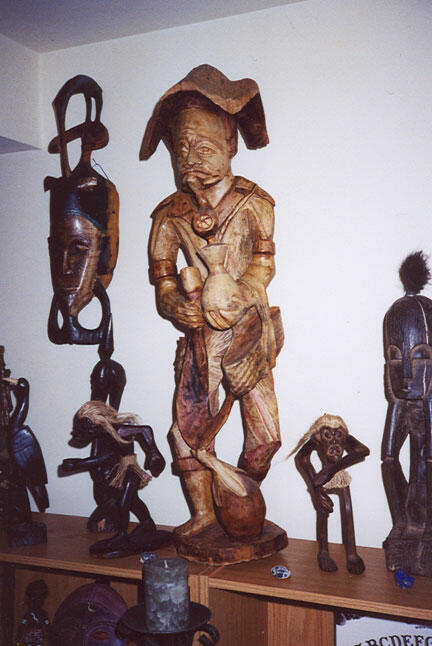 4) The 3 ft. tall 'Island Man' statue was said to inexplicably move around a woman's house.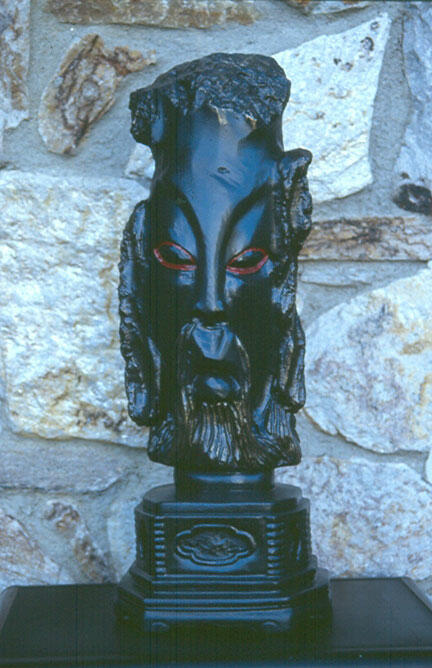 5) The Idol. This item was said to be used in conjunction with black magic ceremonies that a young man was involved in. He claimed that "deities" inhabited the idol, and later the man underwent an exorcism.

For more check out John Zaffis' Paranormal Museum.