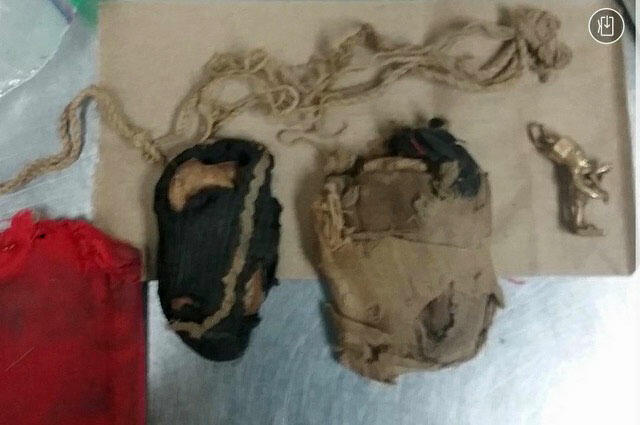 UPDATE: The mystery may have been solved. See below for images.

1) Mark, a listener from Florida who called in on the 5/13/18 show, found a rope sticking up through the sand when he stopped by the roadside in the Mojave to relieve himself. This photo shows the cloth bags within a bag that contained a small statue or amulet.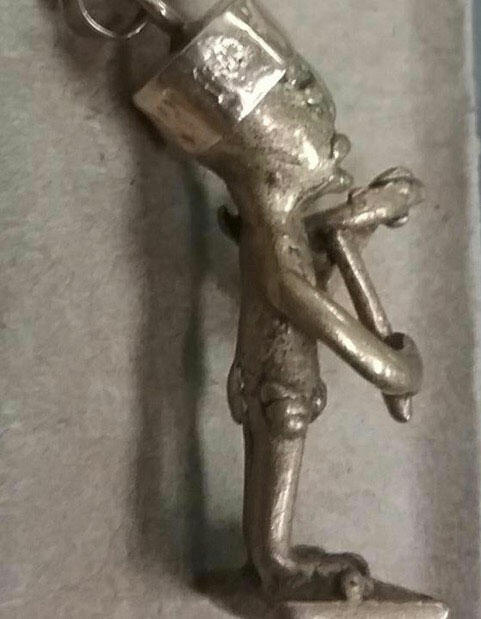 2) Side view of the metallic statue including the markings on the helmet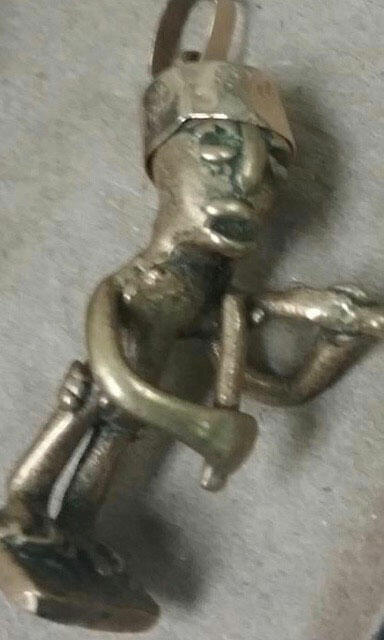 3) Front view of the man, his facial expression, and whatever tool, weapon, or instrument he is carrying.

Author of "Mojave Mysteries," M.L. Behrman noted the figure's similarity to an ancient South American statue. "Same pose, loincloth style and similar implement."

_____________


'MOJAVE MAN' MYSTERY SOLVED?
Researcher Blake Wilson has provided these images of African figurines in response. He writes "I'm quite certain that what you have is an Ashanti or Akan brass gold-weight figurine of a musician from western Africa, probably not very old, 20th century." M.L. Behrman returns with Ian Punnett on the 6-08-18 program to discuss these findings on the "Mojave Man."