L.A. Marzulli shares images and captions to accompany his appearance on the 8/22/19 program. For more, check out his documentary, The Mysterious Moundbuilders.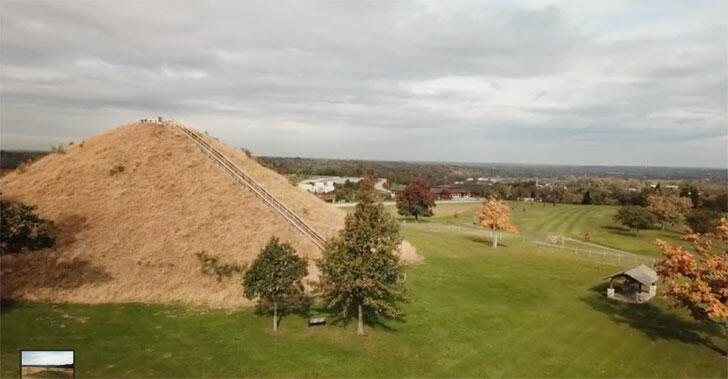 1 - Miamisburg Mound-- This is a drone shot of the Miamisburg Mound in Ohio. It was excavated and there were large skeletons that were found there. It is situated on a HIGH place and the view from the top of the mound is incredible. It is called an Adena mound because of its shape. Adena is a made-up name as no one knows who actually built it. There are thousands of tons of earth that were moved to construct this mound. How was this done and how was the soil compacted?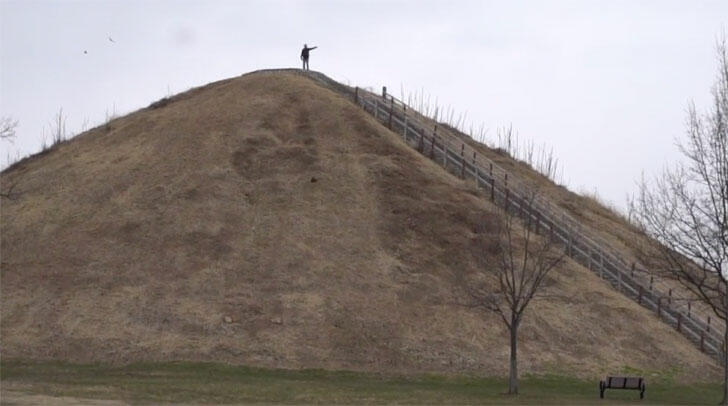 2 - Fritz Zimmerman at the Miamisburg Mound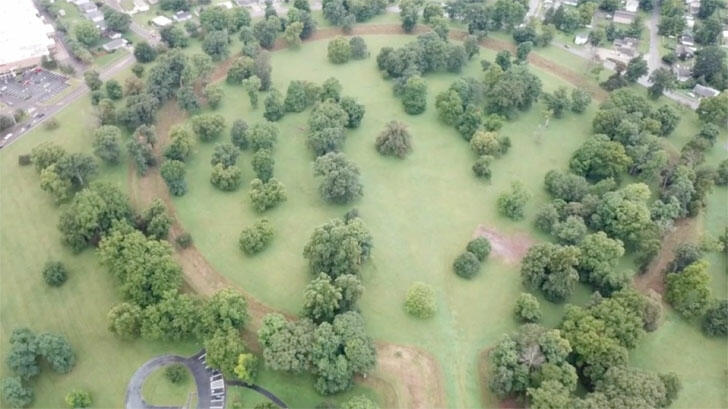 3 - Great Circle Mound, Ohio. It's 1,250 ft. in diameter and there is an internal "moat" that is almost "dead-level." How was this done in the ancient world with primitive tools? How did they make it level? The first time I was there I stood in the entrance with my jaw on the ground. I was blown away. This is a highly charged site and was visited by Mayan Elders.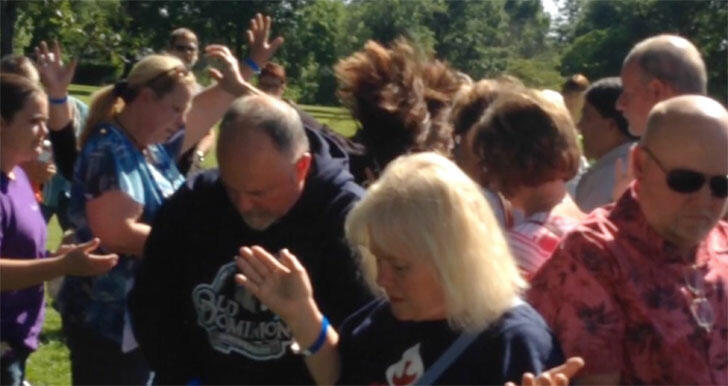 4 - Demoniac at the Circle Mound. A woman "manifested" while Chief Joseph (image #5) was praying at the Great Circle Mound. In the film, you can see that she is hurled violently backward and lands at Chief Joseph's feet. Was this a demonic manifestation? Those of us who have examined the film and were there at the time of the incident believe it was.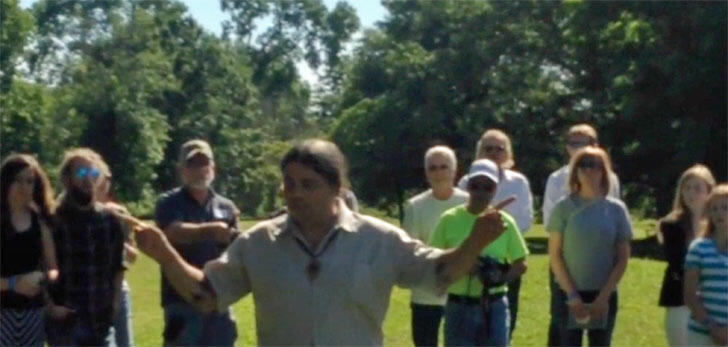 5 - Chief Joseph Riverwind at the Great Circle Mound.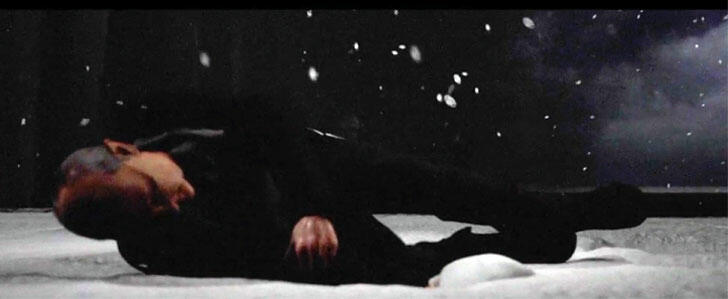 6 - Henry Gruver conducted what I would call a cleansing prayer at the Serpent Mound (also in Ohio). He was alone and it was snowing. As he was leaving he was hit with a force in his solar plexus which made him fall to the ground in a heap. As he lay in the snow he realized he was slowly freezing to death. The Serpent Mound is a highly charged site. This is why the Mayan Elders visited and performed a ritual there. They opened the gate...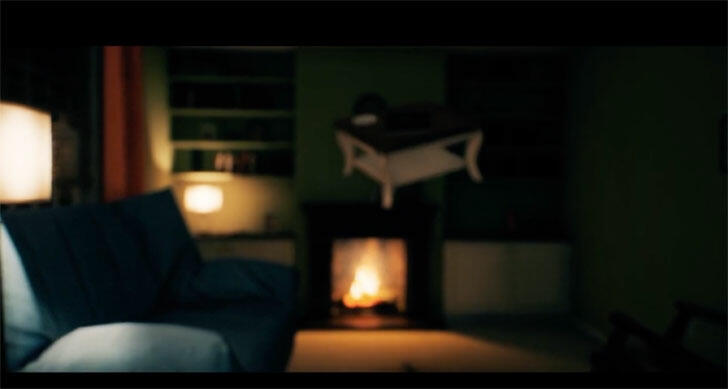 7 - Levitating Table: This table levitated in a house that was built on or very near a mound in Newark, Ohio. I think we certainly can agree that this is demonic in nature. Bottomless pits? Ghost wolves?

My documentary is not for the faint of heart but for folks who want an understanding of what these sites really are, who built them and why. This is why I'm On the Trail of the Nephilim!
--L.A. Marzulli