Live Nightly 1am - 5am EST / 10pm - 2am PST
In tandem with her
3/7/13
appearance, Paola Harris sends photos along with captions. The first three photos are of a sighting of 'floating aliens' on Luciano Medici's property in Dolianuova, Sardinia, Italy in 2009. In the first image, the aliens are seen at a distance on the horizon. The next two photos are close-ups.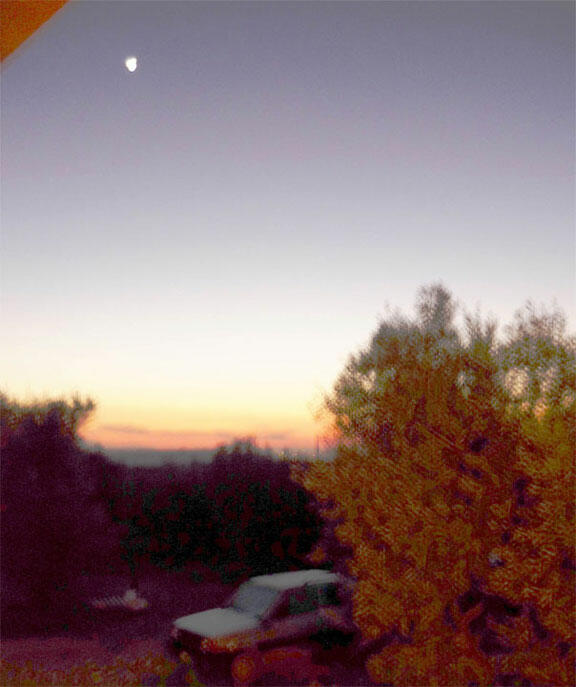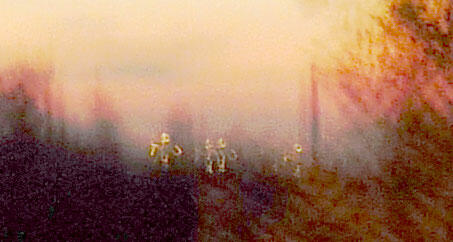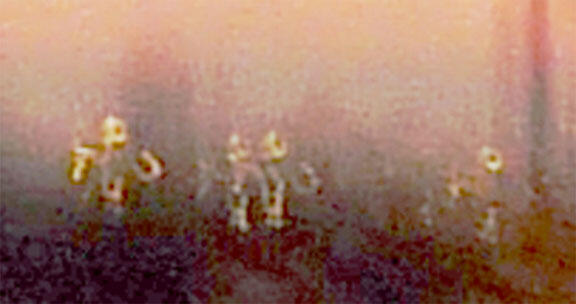 Click on image to view larger.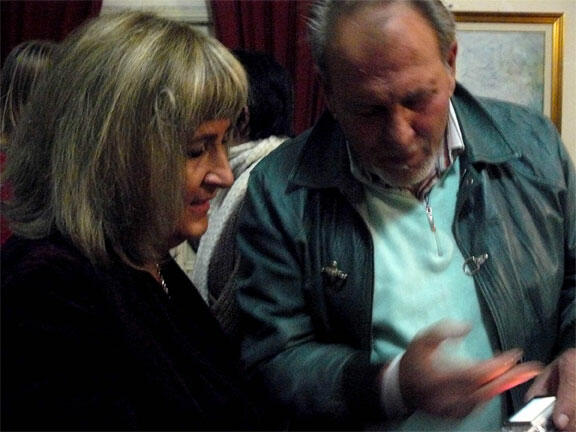 Paola Harris examines Luciano Medici's digital camera, which shows photos of beings he saw floating above his property on 29th of January 2009.