Portzline Images
The following images were provided by Scott Portzline to accompany his appearance on the 8/11/12 show.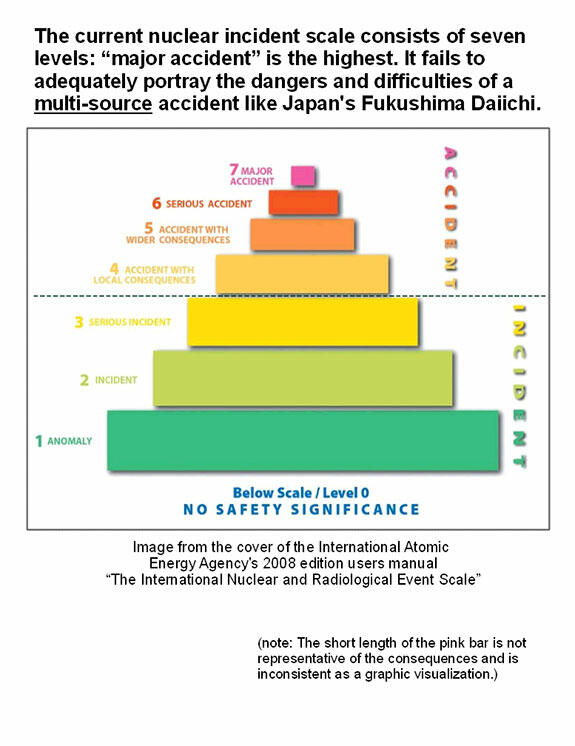 Current Nuclear Incident Scale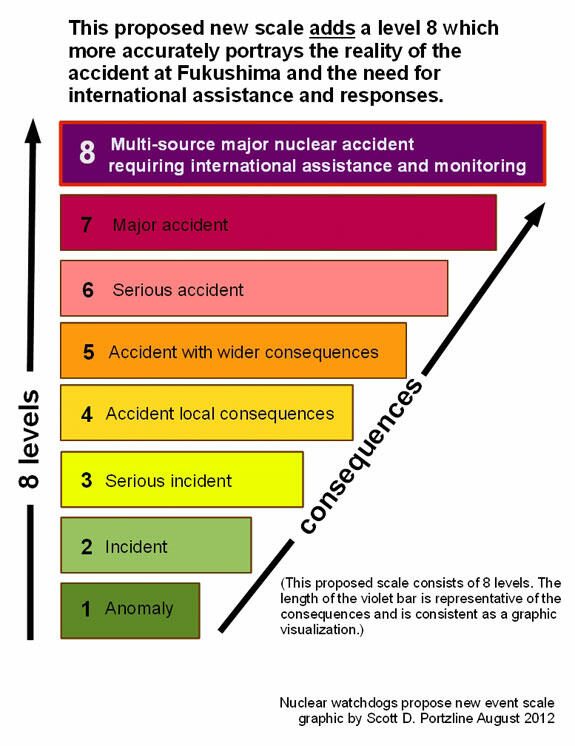 Proposed Nuclear Incident Scale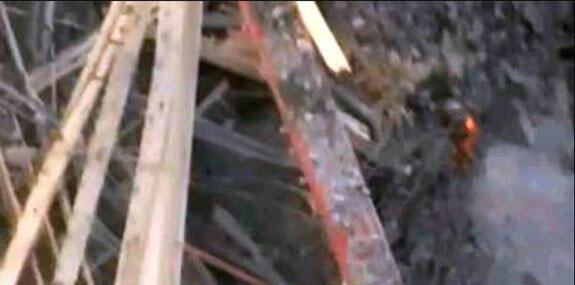 Still frame captured by Portzline taken from a Japanese military helicopter over Fukushima several days into the accident. He believes it shows glowing fuel leaking out of the reactor.