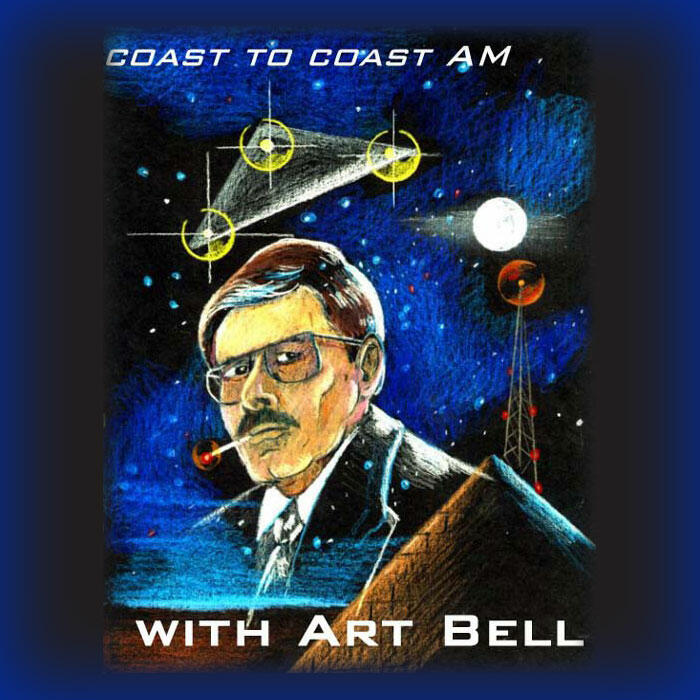 In tandem with our 4/19/18 Art Bell Tribute Show, we present a collection of media celebrating Art, and the unique contributions he brought to Coast to Coast AM, and the world of the paranormal, and alternative thought.



From Art's interview with Brendan Cook and Barbara McBeath of the Ghost Investigator's Society (G.I.S.), 2010


Art Bell received a Lifetime Achievement Award from the trade publication Radio & Records in Los Angeles on Saturday March 10th, 2007. These photographs by Lex Lonehood capture the historic ocassion when Art, George and Ian were gathered together for the first time.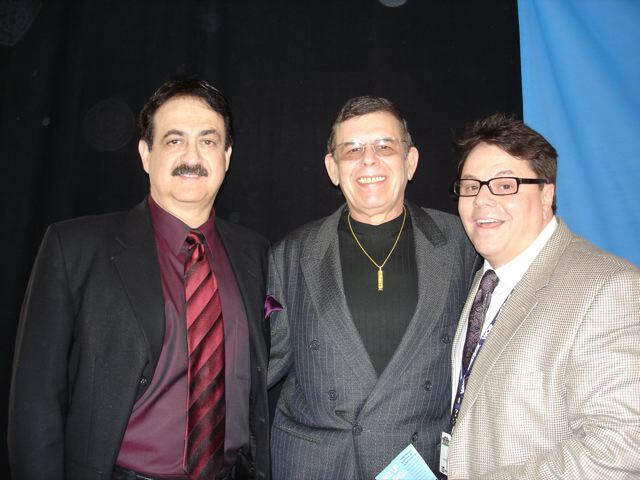 (l to r) George Noory, Art Bell, Ian Punnett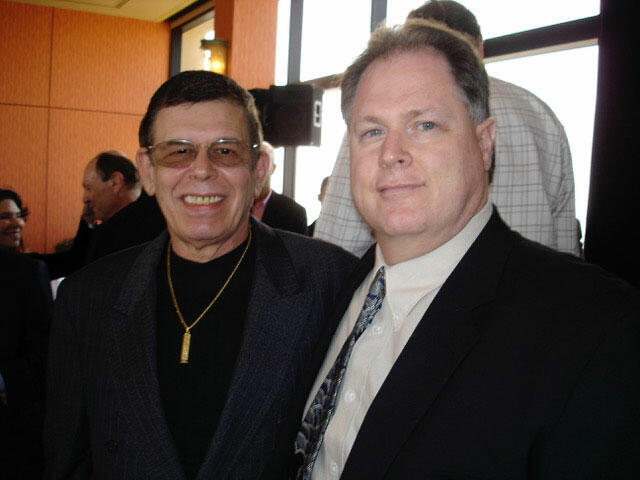 Art Bell, Tom Danheiser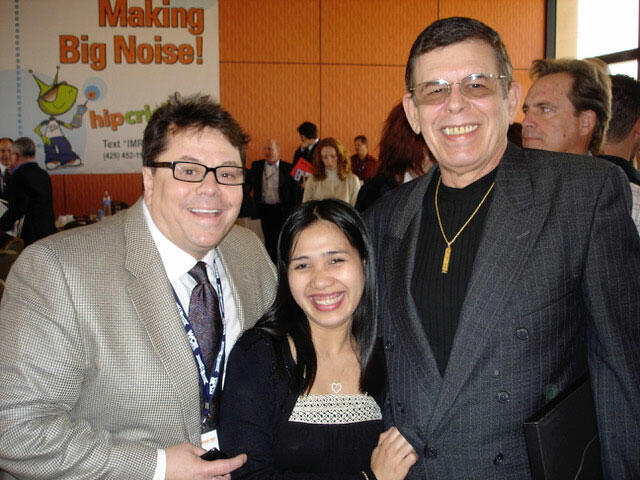 Ian Punnett, Airyn & Art Bell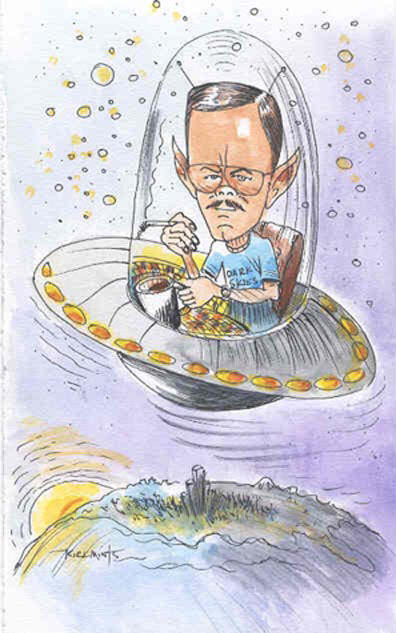 Caricature by Kirk Mints, 2003




Larry King interviews Art Bell, March 5, 1999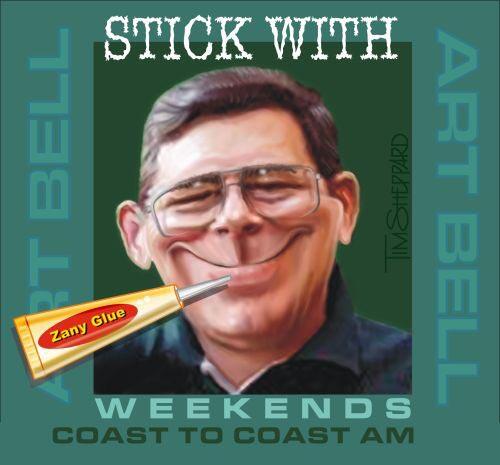 Illustrator Tim Sheppard created this homage to the time Art accidentally stuck his lips together with super glue while on the air. More here.

.





Art Bell was cast as a member of the Majestic-12 Board of Directors in the "We Shall Overcome" episode of the primetime NBC/Sony TV series "Dark Skies." He played William S. Paley, the famous CBS network president.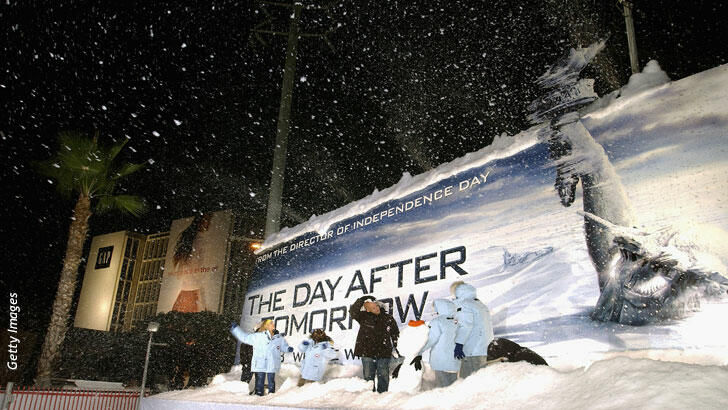 People play in the snow at the unveiling of the first ever 'weather billboard' which produced rain and snow to promote the global warming drama "The Day After Tomorrow" on May 4, 2004 on the Sunset Strip in Hollywood, California. The film was based on the book "The Coming Global Superstorm" which Art wrote with Whitley Strieber. Art attended the premiere of the film in New York City.



From Art's inteview with Evelyn Paglini, 2004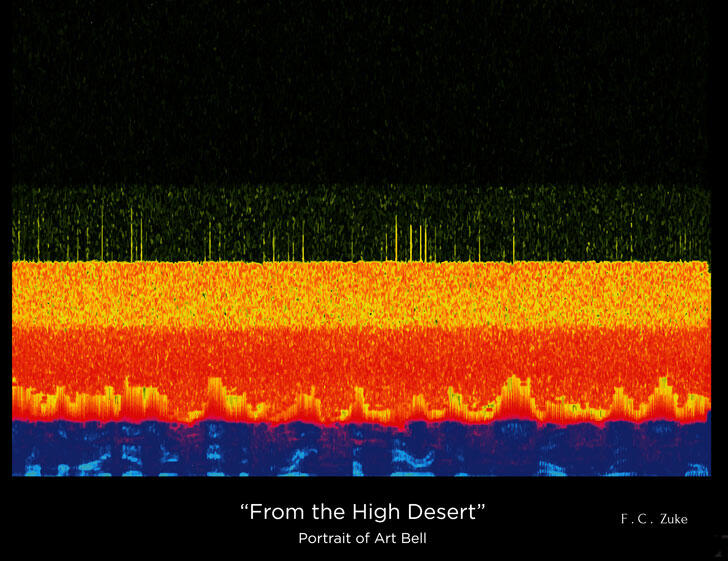 A "portrait" of Art. The source of the imagery comes from a spectrogram analysis of Art Bell's voice. It was captured during his signature welcome, "From the high desert...." by F.C. Zuke



Art Bell's Final Wave Goodbye