In tandem with his 7/22/14 show appearance, Robert Stanley shares images and links: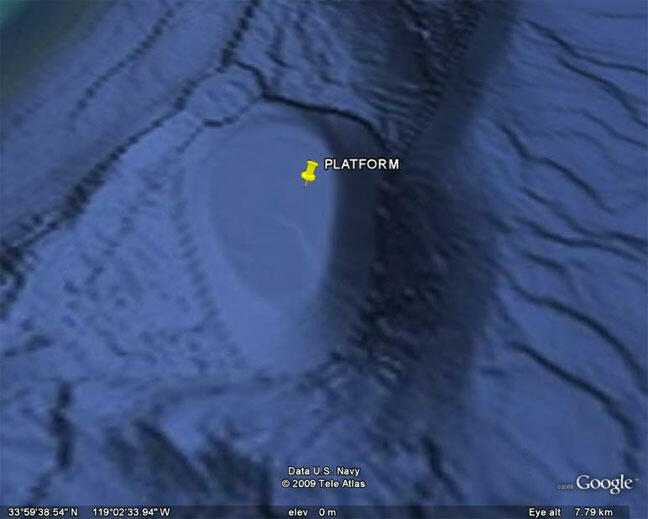 Not only does Stanley believe that there are megalithic monuments in Malibu, but he contends there is an underwater UFO base off the coast there. The pictured underwater platform may actually be a large craft parked there, he writes. More here.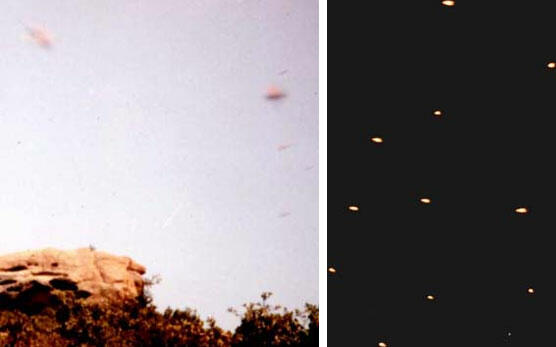 UFOs have been seen over the Malibu area with some frequency. Stanley shares a 1992 photo (left) of UFOs flying over a mountain ridge, and a 1993 image of 11 UFOs above the Santa Monica Mountains (right). More here.