George Noory's Shape-Up North America Campaign – July 2012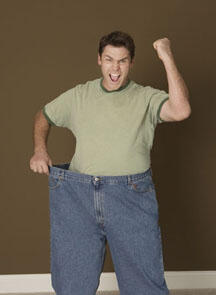 With more than 1/3 of U.S. adults now considered obese, George Noory is launching a Shape-Up North America Campaign for the month of July 2012. Our goal is for C2C listeners to lose a total of 15 million pounds. Every Thursday during the first hour of the show for the month of July, we'll present special health and diet experts to offer guidance and suggestions on how to shape-up, and drop excess weight.

Further info on these guests can be found on this page. Let us know how you're doing during the month, and we'll post some of your updates on here as well, as July progresses. Just write to shapeupamerica2012@gmail.com.





Special Guests
Featured on the 7/5/12 show was mind-body weight loss expert, Jon Gabriel, who offered concrete techniques to get our bodies to want to be thinner without having to use will power. Check out dozens of his inspirational videos here.

Appearing on the 7/12/12 show was Gregg McBride, who tipped the scales at 450 pounds, and managed to lose 250 pounds and keep it off. He shared tips and encouragement to help the overweight face the changes needed to begin a long-term weight loss project.

Nutritional therapist Nora T. Gedgaudas appeared on the 7/19/12 show, arguing that humans are basically designed to get their nutrition from complete sources like meat, fish, eggs and what the USDA food pyramid suggests (6-11 servings of grains) is unhealthy.

Appearing on the 7/26/12 show, as the final guest in the Shape-Up Campaign, author and Board certified internist Dr. John McDougall discussed how he'd helped patients lose weight and reverse chronic disease through a starch-based diet, in contrast to diets such as Atkins that advise against eating carbs.



Progress Reports/Reader Commentary

A. A.: Thanks for this idea and also for your shows, which I catch whenever I can. This note is to suggest you interview health and wellness expert Rev. George Malkmus, who has lead many, including himself, to defeat all kinds of illnesses (and of course lose weight) including cancer by adopting a vegan diet eating lots of raw plants and juicing, with consuming 85% raw food and 15% cooked. He has been spreading this good news to thousands of people all over the world through hacres.com and all the books he's written and free seminars he has lead. A training session I attended was also attended by 4 doctors and 12 pastors and had people who had traveled to Shelby, NC from over 20 states in the U.S. and from Malaysia, Guam and South Africa.

Jane B.: I lost 55 lbs last year, but have another 40 to go to reach my goal. I lost weight largely by eliminating all processed foods and eating whole grains, fish, eggs, lots of vegetables and vegetable protein, and going for long walks with the dog! For about four months the pounds just fell off. Then, all of a sudden, weight loss stopped, even though I didn't increase my calorie intake. I'm a 60-something woman, so menopause is working against me.

Jimmy T.: 7/19/12-- I started my fitness journey on May 18th at 255lbs and as of today weigh 232lbs. I haven't dieted at all, just exercise and watch how many calories I eat. I've been using an Android app called My Fitness Pal to set all my goals, keep track of my food and exercise done. It has been an amazing compliment to my weight loss. Dieting is not the way to go. Changing your life style and fully committing to it will drop the lbs.

Patti E.: 7/13/12-- My key to losing weight is sweat! If I engage in some kind of activity daily so that I break a sweat – I have found I lose weight. I suppose it's cardio exercise that brings on the sweat. It doesn't seem to matter what you do to break out into a sweat, it's the fact that you've reached a sufficient cardio state to do so. I hate the gym, so I've been planting in the garden in the heat, digging holes for plants and getting that cardio in fast! Not to mention muscles from handling the shovel. David L.: Weigh in made on 7/9. Ive lost 4 lbs since 7-5! I realize this amount of loss is somewhat great. I have cleared this amount of loss with my doctor.

Alan from Orange, CA: Thanks for the challenge. I started at 259 and am already down 5 pounds. I will listen each night for updates.

Sophia: July 11-- I began the program, via a specialized plan, 5 days ago. At initiation of the program, I was 280 pounds...Today I am 276, and my waist is narrower than it has been for sometime. My short term goal is 240 within 6 months. My end-term goal is 170 pounds. The reason I don't want to be skinny or aim for externally-suggested weights, or looking extremely fit, is that I want to keep my bone healthy with own body weight-bearing, I am finding that when I see women over 50 lose lots of weight, I see them start to stoop and bend with osteoporosis. I contend that body weight is great for bone health, while recent research indicates that you can see bone health immediately by assessing the wrinkles in the skin. I have no wrinkles at this time in my life. As an RN, I know that the people lose bone health along with their weight. This has led me to beleive that the end goal should not be an extreme state.

Mark: I started my weight loss training the beginning of April 2012 when I weighed in at 242 lbs. Currently I'm at 225 and my goal is to get down to 180. For the Month of July I have lost 1 lb so far. George, this is a very nice idea that your taking the time on your radio show to help your fellow Americans learn a few things and to lose some weight and get healthy.

Karen: July 9-- I think this is a great idea! I purchased the Gabriel system and am hoping that it will help me lose those last dreaded 20 pounds! I love the show and download the program each night. I work in an ER and see the effects of obesity on our patients. I hope that the listeners lose more than your initial goal!

Keith: Yes, I'm down from 213 pound from June 1, 2012 to 202 pounds as of this morning. My diet strategy came by realizing that I was simply overfeeding myself. Now, I mentally divide each proportion in half and leave the rest. I'm delighted with having lost 11 pounds in a month!

Carrie from SD: A wonderful future guest to consider is Jason Vale. He was included in the last health film that also featured Jon Gabriel. I decided to get Jason's book about "7 lbs in 7 days" not really expecting anything new and was amazed at how much his "motivational" writing felt like he was a friend standing right in front of my face telling me the absolute truth! He knows that our mind will make us or break us!....start there! Maybe the British get away with being a bit more blunt that we Americans' tend to be...but it was overwhelmingly refreshing and actually got me on board for action and I did more than the 7 days. I lost 1/2 to 1 full pound a day. I am starting again this next week due to George's prompting and hope to go even longer.