Email:
tim@coasttocoastam.com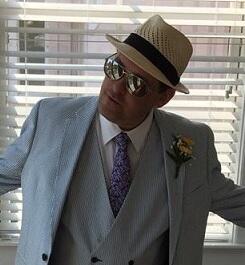 Tim Binnall is the news editor for the Coast to Coast AM website as well as the host of the pioneering paranormal podcast
Binnall of America
. For more than a decade and over the course of hundreds of BoA programs, he has interviewed a vast array of researchers, spanning a wide spectrum of paranormal genres and ranging from bonafide esoteric icons to up-and-coming future players in 'the field.' A graduate of Syracuse University, Binnall aims to maintain an outsider's perspective on the paranormal world with a distinct appreciation for its absurdities and a keen interest in the personalities and sociology of esoteric studies.