Warren/Schrader Images 6/1/12
Transylvania Expedition Images
Joshua P. Warren and Dave Schrader sent us several images from their recent Transylvania Expedition to accompany their appearance on the 6/1/12 show.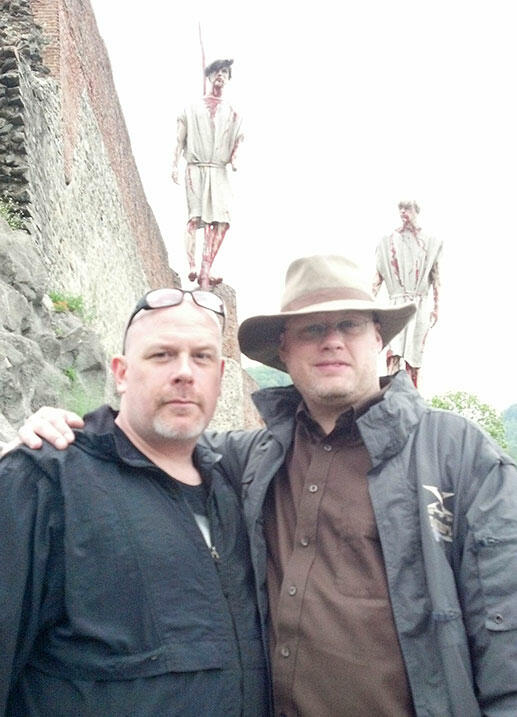 Dave Schrader (left) and Joshua P. Warren pose on top of Poenari, the real Dracula's Castle. Though extremely remote, someone has placed impaled mannequins outside the ruins.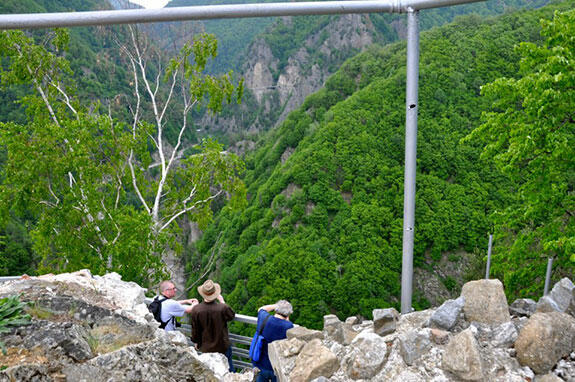 This is the epic view from Poenari, cresting a tall, steep mountain in Transylvania. It can only be reached by climbing 1480 steps.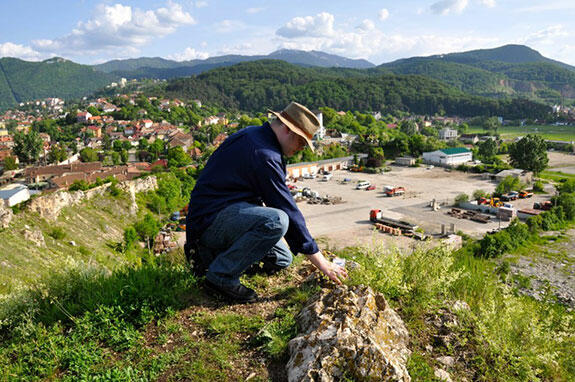 Joshua P. Warren investigates the top of a hill where Vlad infamously impaled a horde of Saxon merchants outside Brasov, as depicted in a notorious woodcut. Warren was able to pinpoint the most active spot.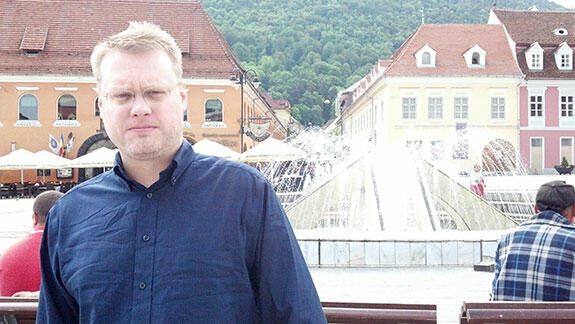 Joshua P. Warren poses in front of a fountain in Brasov. The fountain now marks the exact spot where the last witch burning in Europe occurred.
For more paranormal pics from the recent Transylvania Expedition, visit JoshuaPWarren.com.