Photos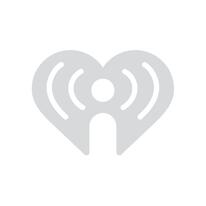 Thanks for the Memories!
On March 19th, 2000, Ian Punnett made his C2C hosting debut and, in the subsequent 13 years, he hosted a whopping 479 editions of the program as well as 69 episodes of the spin-off show Coast to Coast Live. During this remarkable run, Ian explored topics across the entire spectrum of paranormal fields, looked at a myriad of alternative history and scientific theories, and spoke with legendary figures in the world of pop culture.
Along the way, he also shared his adventures with Coast to Coast listeners, such as the time he attended Comi-Con in New York City or met director Rupert Wyatt while visiting the set of Rise of the Planet of the Apes. Whether he was marveling at seeing his name in a Dean Koontz novel or challenging listeners to submit their 'Bearded Ian' pictures, Ian provided a unique and entertaining perspective whenever he presided over the program. Thanks for 13 great years, Ian, it's been an unforgettable ride!