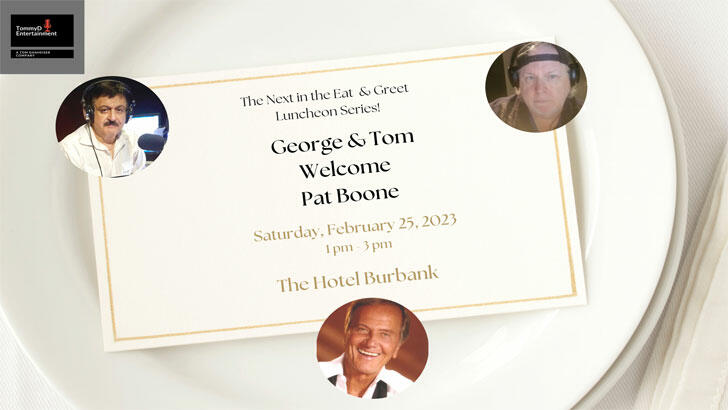 Join George & Tom as they welcome actor and singer Pat Boone to the beautiful Hotel Burbank for a banquet-style luncheon and interview.
George will interview artist Pat Boone who will regale you with fun stories and tidbits from his music and TV career. This will be a fun-filled afternoon that you don't want to miss.
Pat has sold more than 45 million records, had 38 Top 40 hits, and appeared in more than 12 Hollywood films. Pat's charisma and storytelling will dazzle you as you enjoy your lunch.
Tickets available at ticketstripe.com/PatBooneTickets