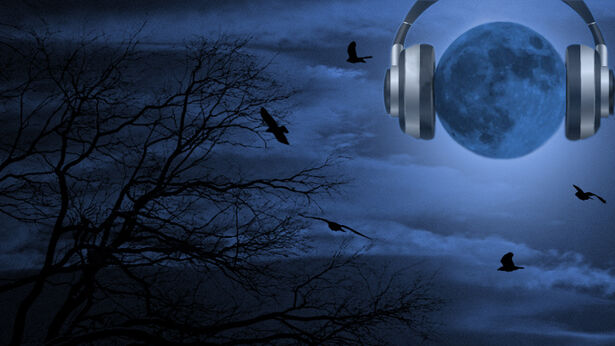 Thursday's guest, the prolific author, Lionel Fanthorpe shared a set of lively stories about anomalous occurrences. Most recently he said he had returned from Hawaii where he was told the legend of the "wereshark," a type of being who takes human form by day, and returns to the water as a killer shark at night.
He also spoke about investigating a haunted house with Uri Geller, whom he said demonstrated his inexplicable spoon bending technique. Fanthorpe also delved into the tale of "Spring Heel Jack," a powerful jumping creature that was reported to attack people in the 1800's. He described it as having "pointed ears, a pointed nose, and reddish eyes that glowed." It was wearing a "white oil skin costume," had hands that were like "iron claws" and could breathe blue fire at its victims.
Another strange case that Fanthorpe touched on was the Green Children of Woolpit in Suffolk UK. He read from a translated Latin manuscript from 1,000 years ago that told of two children that appeared to villagers with completely green bodies and wearing strange clothing. Initially they were reluctant to eat the food that was offered to them, though they eventually did, and over time their bodies slowly changed till their color was like ours.
Related Articles
Lionel Fanthorpe appeared in the role of a Priest in a film with this monstrous creature.
Bumper Music:
Bumper music from Thursday January 29, 2004