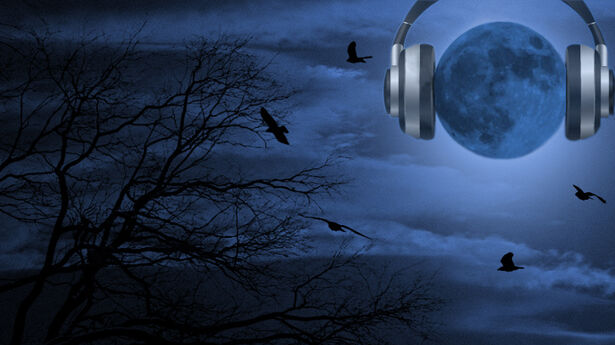 In the first half of the program, author Frank Borzellieri talked about the gothic soap opera Dark Shadows (1966-1971). One of the most beloved characters from the cult TV show, 175-year-old vampire Barnabas Collins, was added ten months into the series run in an effort to boost low ratings, Borzellieri said. Portrayed by actor Jonathan Frid, Barnabas was to appear for only six weeks, but proved so popular that he became the hero of the show and stayed on until it ended four years later, Borzellieri added.
The cast of largely unknown actors went on to have success on Broadway, in movies, and other television shows, he continued. Series creator Dan Curtis produced more genre programming as well as successful mini-series, including award-winning The Winds of War and War and Remembrance, Borzellieri said. Members from the cast/crew and loyal fans meet annually at the Dark Shadows Festival. This year's convention will be held in Burbank, California, from July 16-18. Borzellieri also spoke about the theory of parallel time presented in the series, as well as expressed his excitement for an upcoming film adaptation of Dark Shadows by director Tim Burton and actor Johnny Depp slated to begin production later this year.
Open Lines followed, featuring a special 'Fright Night' hotline. George also played audio clips from some of his favorite old TV shows throughout the evening and challenged listeners to identify them.
Website(s):
Book(s):
Bumper Music:
Bumper music from Friday June 18, 2010