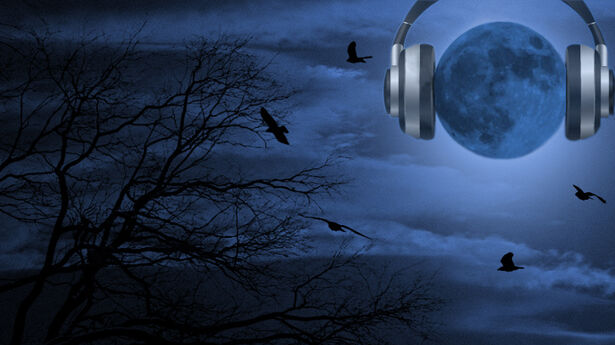 UFO investigator Christian Lambright delved into the mysterious case of Paul Bennewitz, in which he became a victim of a govt. disinformation program, when he revealed he'd captured footage and strange signals relating to unusual craft at Kirtland AFB, outside of Albuquerque. Bennewitz (who died in 2003) was a successful Albuquerque businessman who had contracts with military agencies, and was initially considered credible. He first became interested in the cattle mutilation mystery, which led to his fascination with UFOs, and in 1979, he started recording film of mysterious craft at Kirtland from the roof of his house. He described seeing glowing spots over a period of minutes, followed by a sudden flash, with objects then taking off suddenly and flying around the mountain, low enough to evade radar (see related photos below), Lambright recounted.
Bennewitz was concerned that these craft might be a threat to weapons at the AFB, and took his film and information to the Air Force. But his contacting the Air Force, initiated a chain of events that led to his downfall, and a stint in a mental hospital. Richard Doty, an agent for the Air Force Office of Special Investigations, handled the case, and carried out a disinformation campaign on Bennewitz, enlisting UFO researcher Bill Moore in his efforts to mislead and discredit Bennewitz. They led him to believe that he was intercepting signals from aliens, and that ETs lived in an underground base in Dulce, NM, so that people would think he was mentally unstable, Lambright outlined. However, in a written statement Doty provided to George Knapp, he said that Paul Bennewitz was targeted because of his involvement with a Russian scientist, and that Bennewitz was convinced he was receiving alien signals, "and we just let Paul believe that."
The MJ-12 documents were first intended to be given to Bennewitz as part of the disinformation campaign, Lambright added. He also discussed the UFO films made by researcher Ray Stanford that depicted craft which had different facets or faces and a beam that pulsed outward from their center. From viewing the films, Lambright concluded that the beam was related to the craft's propulsion. An engineer, who also saw the films, ended up working for a black project on laser propulsion, and Lambright believes he based some of his designs on what he observed in Stanford's films.
Website(s):
Book(s):
Related Articles
Christian Lambright sends us a frame of a film Paul Bennewitz said he took of objects inside the Manzano Weapon Storage Area at Kirtland Air Force Base in 1979. Specifically, it shows what Paul estimated as a 36-foot vehicle, the largest of the four he saw. At top, the large vehicle is on the right and a faint image of one of the smaller ones on the left. The bottom four images are enhancements of the vehicle on the right in the top picture.
Click on image to view larger.
Bumper Music:
Bumper music from Sunday June 17, 2012