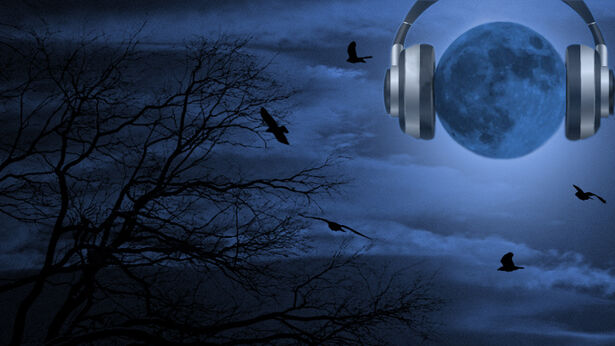 In the first half of Friday's program, author and Hollywood tour guide Stephen Schochet shared inside details about the Star Trek franchise. Gene Roddenberry's breakthrough television series was set hundreds of years into the future where people of different races could be shown working together on difficult social/ethical issues (of the present), he explained. It was not an initial ratings success, Schochet continued, noting that after cancellation the show found its audience and became a hit in syndication. Unlike other franchises, J.J. Abrams' 2009 movie version acknowledged the original show's canon before embarking in a new direction with those characters, he said, expressing excitement for the upcoming sequel, Star Trek Into Darkness.
According to Schochet, Roddenberry based his iconic Star Trek character Mr. Spock on LAPD Chief William H. Parker, who was known for his rational and seemingly emotionless behavior. When larger-than-life actor William Shatner was brought in to replace Jeffrey Hunter as captain of the Enterprise it allowed Leonard Nimoy to tone down his portrayal of Spock, he added. Schochet also spoke about how Steven Spielberg's production plagued Jaws ushered in the era of big budget effects-driven blockbusters, his love for variety television like The Carol Burnett Show, reality versus scripted programming, Internet series binge-watching, and how Hollywood seems to have shifted the focus of major productions toward concept over star power.
-------------------------------------------------
During Open Lines, Matt in Seattle, Washington, recounted how he lost two days of time. According to Matt, he returned home on a Friday from his warehouse shift job and took his usual hour-long nap. Matt said he was confused to find Sunday programming on television upon awakening, so he went to a store and asked about the day of the week. The guy there confirmed it was Sunday, he noted. Matt expressed interest in hypnotherapy as a way to find out what happened during his missing two days. Joyce from Des Moines, Iowa, told George about the time she was traveling through a desolate area of New Mexico and drove past two strangely-placed towers. One appeared to be a black water tower with a blinking light atop it, she recalled. Joyce remembered looking back to see the towers and discovering to her surprise that the black one had mysteriously vanished.
Louis in Yuma, Arizona, shared his adventures in clandestine gold prospecting. According to Louis, he and a friend had snuck into a national forest where they were immediately confronted by a sheriff who warned them that they should leave or face being killed by drug runners in the vicinity. Three additional sheriffs arrived, repeated the initial warning, then put him under arrest, Louis explained, adding that as they were cuffing him the screams of a woman could be heard off in the distant wilderness. When Louis asked the law enforcement officers what they were going to do to help the endangered female, they cryptically suggested there was nothing they could do to help her, he revealed.
News segment guests: Ryan Mauro / Christian Wilde
Website(s):
Book(s):
Related Articles
Astronomers and skygazers from around the world gathered in Australia to witness a dazzling "ring of fire" solar eclipse on Friday. The spectacular effect occurs when the moon's apparent size is too small to fully black out the sun, leaving an annulus of solar light shining around it. More info and video at NBC News.
Bumper Music:
Bumper music from Friday May 10, 2013