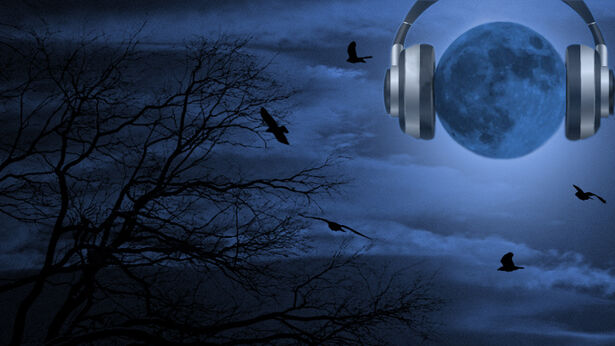 Joining John B. Wells in the first half, writer and founder of the Second Amendment March, Skip Coryell, discussed what happens when society's thin veneer of civility is stripped away after the people give up their rights. According Coryell, one of the rights most under attack is the right to keep and bear arms. He blamed sinister forces in power and irrational fear of guns for much of the opposition. "Most people are sheep by nature... it's more important for them to feel safe than to actually be safe," he said. There is also a general lack of warrior mindset which acknowledges the evil in the world and is ready to combat it, he added.
Coryell admitted that he does not understand those on the other side of the issue who believe citizens should not have guns or that the government will protect them. Times have changed, people do not share the same morals, and being caught off guard and unprepared could mean the end of one's life, he warned. "My rule is, when I'm out and about, I've got to have a loaded gun in my hand within two seconds, when I'm at home I give myself five seconds," he explained. Coryell boiled the greater issue down to immorality and selfishness, noting how they have been slowly stripping away the social fabric of the nation since the 1960s. He urged listeners to ask themselves what they could do to serve humanity.
Next, Larry Kelley, who also contends that America is in decline, shared details of his interview with resistance fighters inside Iran. The two rebels were former prisoners of the regime and were in hiding at the time of the interview, moving from safe house to safe house, he explained. They estimated as many as 80% of their fellow Iranian citizens hated the regime, he reported. According to Kelley, the resistance fighters would have welcomed a U.S.-led military strike against Iran's nuclear sites as a way to destabilize the regime and give them a chance to fight against it. Kelley also commented on the 2012 Benghazi attack, noting how an Al-Qaeda affiliate was responsible for the carnage and that the Obama administration clearly lied about it. No one wants to see their president fail on the world stage but Obama's ability to be commander-in-chief has been impugned in the wake of Benghazi and other failures, he said.
Website(s):
Book(s):
Related Articles
A mesmerizing video of the Moon's rotation has been created using images taken by the Wide Angle Camera aboard NASA's Lunar Reconnaissance Orbiter. Check it out at Space.com.
Bumper Music:
Bumper music from Saturday September 21, 2013