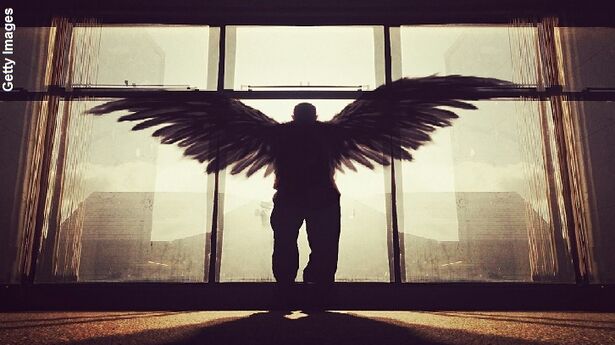 In the first half, George Noory welcomed Charles Crismier, the founder of Save America Ministries, who has been called "a John the Baptist for our times." He shared his prophetic message of what he claims are the final moments of history, with forces facing off for global control of the planet, which he believes will usher in the return of the Messiah. Using the metaphor of the "king of the mountain," he talked about the eternal striving of individuals to become the most powerful, going all the way back to the angel Lucifer, who led a rebellion in heaven. And now, as we approach the end of the age, the Antichrist, in the guise of a great peacemaker, will march into the rebuilt Temple Mount in Israel and declare himself to be God, Crismier outlined.
There is currently a movement to rebuild the Temple Mount in Jerusalem, and this aligns with biblical prophecy, paving the way for the place that the Antichrist will reign. At that juncture, there'll be a one-world government and a one-world currency, he added. We're living in a time where history and prophecy are converging like never before, he continued. The pursuit of oil and gas will be the precipitating focus geopolitically to bring about these final events, said Crismier, adding that Russia is particularly threatened by the shake-up in oil production with countries like the US rebounding.
--------------------------------
In the latter half, Tori Hartman, a renowned psychic, author, and spiritual teacher discussed her near-death experience (NDE) about 25 years ago, and a subsequent series of encounters with angels, which revealed the profound fables that she uses in her Wisdom Oracle cards. Being outside of her body, her NDE left her with a permanently enhanced sense of intuition. Unbidden, the angels started showing up and eventually dictated 49 stories and fables to her, many of which related to different colors.
She developed the fables in a Mastermind group and eventually worked them into a manuscript, which led to the creation of the Wisdom Oracle cards. In her psychic readings, she works with her cards somewhat like the Tarot, though the Oracle cards are based on the idea that each of the body's 7-chakra energy centers hold their own wisdom-- a kind of map to our purpose. Interestingly, the cards point to people's road blocks, which actually hold the key to their future and sense of purpose, Hartman explained, adding that the cards can function as stepping stones to these revelations.
News segment guests: John M. Curtis, Steve Kates
Website(s):
Book(s):
Bumper Music:
Bumper music from Sunday July 5, 2015