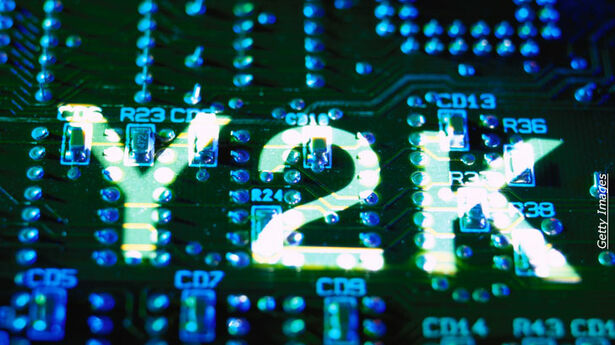 In Art Bell's New Year's Eve 1999 special, he marked the change of the millennium, and addressed fears about whether or not Y2K would cause huge problems worldwide. His guest in the first half of the show, futurist Gordon-Michael Scallion shared his predictions, and talked about his interest ancient Egypt and new discoveries there (including pyramids he predicted would be found buried underground). He also shared his visions of Atlantis from 30,000 years ago, including its location, and how it was destroyed through misuse of technology and earth changes.
For the year 2000, he predicted major solar flares and satellite outages, and going forward, he warned over the possibility of a magnetic shift on the planet that would lead to quick and dramatic climate changes. In the year 2000, he suggested, we'd experience strong volcanic activity, and he also foresaw a war starting in Turkey and spreading to the Middle East, at some point in the years ahead. As far as technology, Scallion predicted the harnessing of magnetic fields as a power source, akin to some of Tesla's concepts.
Later, Art opened the phone lines for predictions for the year 2000 and provided "ding's or "bonk"s for the 1999 predictions made by listeners. Joining the show, Richard C. Hoagland referred to the 2000 Times Square New Year's Eve celebration as the official "Hyperdimensional New Year" as the ball drop was composed of 504 spinning tetrahedrons made of Waterford crystals. The "good witch" Evelyn Paglini also popped in to welcome the new year, and share her predictions.