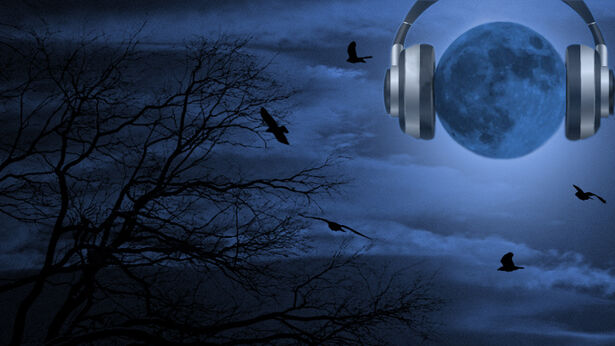 Medical researcher Tom Grier (email) talked about his battle with Lyme disease as well as the medical misconceptions and difficulties treating this pernicious ailment. Grier theorized that he'd originally contracted the ailment, which is spread via a tick bite, when he was a graduate student and would often go for long runs in the Minnesota wilderness. However, he said, the symptoms of Lyme disease did not emerge until over a decade later, when he began feeling extremely tired and depressed as well as experiencing fuzzy thinking, numbness in his hands and feet, visual disturbances, and other troubling conditions. After being misdiagnosed as having multiple sclerosis, the true nature of Grier's ailment was only determined after an alert doctor suggested checking for Lyme disease.
In looking at the myriad of problems associated with diagnosing the sickness, Grier proclaimed that "there's no disease on this planet that's more controversial at this point." He traced the issues back to the original description of Lyme disease in 1975, where Grier claimed that doctors "got a lot of things wrong with this new disease." Going forward, he said, the medical establishment has merely "built up on this mythology that they had started" and, even in modern times, testing for Lyme disease is only about 25% accurate. Additionally, Grier explained that Lyme disease is called "the great imitator," since it often has symptoms which look like other ailments and that the true number of those afflicted with the sickness may be 10 to 20 times greater than CDC estimates.
"They call it the 'practice' of medicine, but nowadays medicine is a fascist state," Grier lamented about the lack of options for Lyme disease victims. He observed that the scarcity of doctors who are adept in treating the sickness has created a situation where, once their specialty becomes known, they get overwhelmed with patients who are desperate for help. Alongside that problem is the lack of funding for research into the disease. Believing that a key aspect in understanding the sickness lies in its affect on the human brain, Grier said that he's been trying for over a decade to get funding from the NIH and CDC for such studies and has been continuously rebuffed. He surmised that this lack of support is because of trepidation from the medical community that his research would "prove them all wrong" about the true nature of the disease.
Secrets of Middle-Born Children
In the first hour, Catherine Salmon and Katrin Schumann talked about their research into middle children. Salmon noted that, ironically, middle-born kids are not just "neglected" within the family structure, but they've been overlooked by the research community as well. However, Schumann stressed that the stereotypical "neglect" that falls upon middle-born children can actually lead to "wonderful skills" that they develop as a result of their role in the family. According to their research, middle-born children tend to develop personalities with strong negotiating, peace-making, and risk-taking attributes. They explained that, free from the familial pressures associated with the oldest and youngest kids, middle-born children are allowed more independence and leeway to choose their own distinct path in life, often leading to remarkable results.
Website(s):
Book(s):
Related Articles
Tonight's guest, Tom Grier, shares these images which came from the brain autopsy of a man afflicted with Lyme disease. Grier tells us, "attached are autopsy photos of the Lyme bacterium inside human neurons. This is a very big concept in microbiology and makes treatment and detection very difficult and possibly impossible. No test can detect this condition in the living with any definitive accuracy.
The main point is that Lyme gets into the brain, we can't test for it, and all the brain studies are done by physicians on their own nickel. We can get millions from the CDC and NIH for deer and tick studies but nothing for studies that prove the experts wrong and the patients are disabled by this disease."
Additionally, C2C listener Chris shares this helpful link to an interactive map which tracks cases of Lyme disease in dogs throughout North America. As Chris says, "The practical usefulness of this map is that human patients can't even get their doctors to consider Lyme as a diagnosis because "we don't have Lyme here.'"
Bumper Music:
Bumper music from Wednesday September 14, 2011