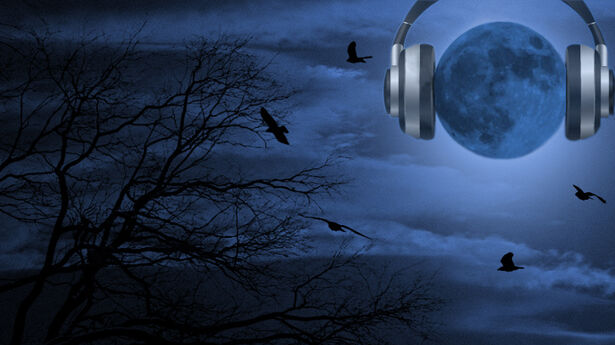 Everyday we're surrounded by millions of sounds - ambient ones like the hum of the air conditioner, as well as more attention-grabbing sounds, such as human speech. Neuroscientist and musician Seth Horowitz joined Ian Punnett (Twitter) to discuss how sound affects us, and in turn, how we've learned to manipulate sound to alter the way we think and feel. People can have difficulty acclimating to the sounds of city or the country, depending on where they're from, he detailed. If a city person goes to the country, the quiet can be disturbing because the lack of sound can seem like a warning that something is wrong, while the reverse is true for the country person going to the city. He also revealed that each city has its own unique band of sound around it, based on various factors.
Horowitz speculated on sound weapons of the future. One device that is already in use is the LRAD (Long Range Acoustic Device)-- "it's an extraordinarily powerful amplifier pumping out a tone that's right in the middle of most normal human hearing range but it's so powerful that if you're within 10-20 ft. of it for more than 10-20 seconds, you're in trouble-- you will lose your hearing. It will drive people away from up to 50-100 ft. away no problem," he said. Explaining why people find particular sounds disturbing such as fingernails on a blackboard, he noted that such sounds are "pseudo-periodic," with random variations that can be especially jarring.
Horowitz also addressed the intriguing subject of "earworms," jingles or songs that play or get stuck in our heads like loops. Most earworms are something that's been repeated over and over again, so your brain has actually formed a neural circuit around it, he said. Interestingly, there are a lot of sounds we simply aren't aware of because they occur underwater, he pointed out. The source of one mysterious underwater sound known as "the Bloop" has never been identified from naval recordings, he added.
Scientific Dogma
In the first hour, former director of studies in biochemistry and cell biology at Clare College, Cambridge University, Rupert Sheldrake, talked about how science is riddled with various dogmas that limit new possibilities, and discovery. Among the limiting beliefs he refuted were:
Nature is purposeless and has no goal or direction.
Minds are inside heads and are nothing but the activity of brains.
Unexplained phenomena such as telepathy are illusory.
Sheldrake said he is trying to encourage scientists and doctors to think more freely-- many already have non-materialist views, but often are afraid to share them with their colleagues.
Website(s):
Book(s):
Bumper Music:
Bumper music from Sunday September 9, 2012