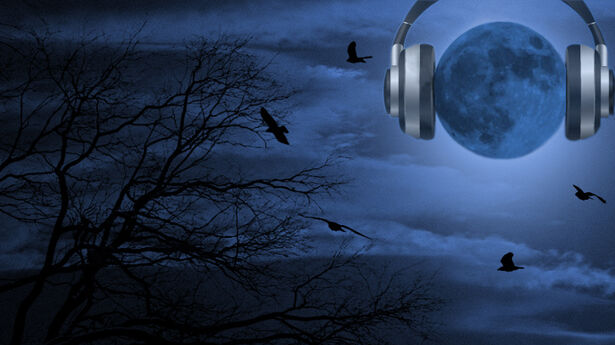 Filling in for George Noory, Dave Schrader (email) welcomed Charles Reichblum, author of the Knowledge in a Nutshell book series, for a discussion on fascinating facts related to Friday the 13th and superstitions. Reichblum traced the fear of '13' to a Norse myth about a banquet where twelve gods happily feasted together until a 13th uninvited guest, Loki, arrived and arranged for the death of one of the gods. The Last Supper had 13 people in attendance as well, he noted. Reichblum pointed out that Friday is considered unlucky because Christian tradition holds it as the day Eve tempted Adam. The crucifixion of Jesus also occurred on Friday, he added.
The fear of '13' has continued into the modern era, evidenced by buildings and airplanes which skip over the number in labeling floors and seat rows. According to Reichblum, the number '13' has been quite lucky for America. The nation began with thirteen original colonies and the number '13' is referenced several times in the Great Seal of the United States. The seal's eagle holds thirteen arrows in one talon and branches with thirteen leaves and thirteen olives in the other, he revealed, adding that there are thirteen stripes, thirteen stars, and the motto "E Pluribus Unum" contains thirteen letters.
Reichblum reported on the unlucky circumstances related to '13' and the Apollo 13 mission, which launched at 13:13 and two days later suffered a catastrophic oxygen tank rupture on April 13. He shared some fascinating historical coincidences as well. The first letters of the last names of the first men on the moon, Armstrong, Aldrin and Collins, correspond to the first letters of the biblical first men on Earth, Adam, Abel and Cain, he explained. Robert Lincoln, son of President Lincoln, was coincidentally present or nearby when three presidential assassinations occurred, he said. Reichblum also covered superstitions, including black cats crossing one's path, knocking on wood, breaking mirrors, and walking under ladders.
The final hour of the program was devoted to Open Lines.
Website(s):
Book(s):
Bumper Music:
Bumper music from Friday June 13, 2014