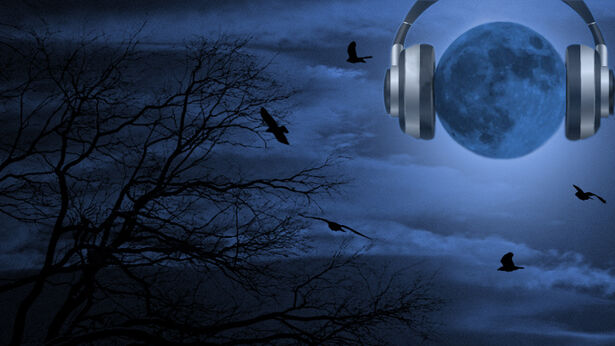 Scary Happenings was the theme of Friday night's Open Lines. One caller described the frightening experience of seeing a "pterodactyl" type bird with a 30 ft. wing span fly over his head, north of Boston ten years ago. "It seemed to come from a cloud," he said and its wings made a distinct flapping sound.

A police officer also from Massachusetts told an eerie tale of answering a call for a DNR (do not resuscitate) case. The gentleman he spoke with pointed out the dead body, but when the officer returned to assist the paramedics he was shocked to see that the man who he had initially talked withwas the dead body. Other creepy calls included the sighting of a werewolf, a tale of a bloody ritual stone, an account of a ghost with a penchant for tossing potted plants and an unexplained missing time case.
Analyzing Saddam
John M. Curtis, director of a West Los Angeles think tank and a specialist in understanding spin, was George's guest for the first hour of Friday's show. While he doesn't believe Saddam cut a backroom deal to throw the war, he did say "Saddam's army was largely smoke."

Curtis believes Saddam may have escaped to North Africa and described him as a self-indulgent Stalinist who has been out "for his aggrandizement, as evidenced by all the sculptures, the statues, and the pictures," of himself.
Bumper Music:
Bumper music from Friday April 11, 2003