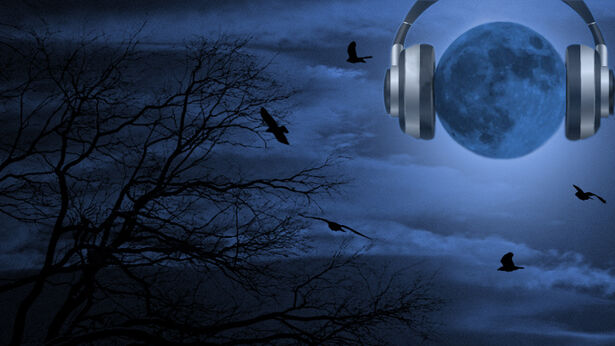 Al Bielek, who said he was a participant in the Philadelphia Experiment, was the main guest on Monday night. In his life as "Edward Cameron," he said he was aboard the U.S.S. Eldridge on August 12, 1943, when the ship became invisible as part of a military test. The ill-fated experiment caused some men to become grotesquely fused with the steel bulkheads of the vessel. But Cameron and his brother Duncan managed to escape.

Escape into the future, that is. Bielek said after jumping off the ship he and his brother found themselves at a secretive base at Montauk, propelled forty years into 1983. There, they met Dr. John Von Neumann, who convinced them via showing them TV commercials that they indeed had traveled into the future. Eventually though, he sent them back to the Eldridge via the "Montauk Time Tunnel," to shut down the haywire experiment.

Bielek said he also used this Time Tunnel to travel to the 28th Century where he encountered the "Wingmakers," whom he described as "genetically perfect humans." While there were floating cities and a network of computers that ran the planet, he said the Earth's population has been greatly diminished by this time and was down to about 500 million.
Quayle on Mysterious Deaths
Author Steve Quayle appeared during the first hour of Monday's show, to discuss the recent mysterious death of David Kelly and other scientists around the world. Quayle said he suspects Dr. Kelly, Britain's leading scientific expert on Iraq's weapons of mass destruction, didn't commit suicide but rather was silenced to cover up things he knew.
He connected Kelly's demise with a number of odd deaths of microbiologists (as reported in this article) that began in 2001. Quayle suggested that a "genetically altered super plague" is being clandestinely developed and that these scientists may have been killed to prevent them from making an antidote or vaccine for it, or spreading information about the project.
Bumper Music:
Bumper music from Monday July 21, 2003