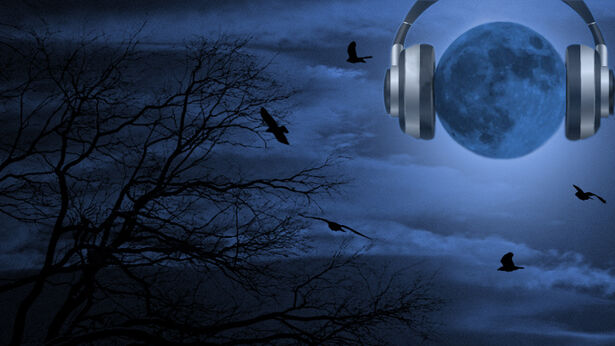 During the first hour of Friday's show, investigative reporter Linda Moulton Howe presented an update on Area 51 microbiologist Dan Burisch, who has allegedly done biomedical work on a being called J-Rod.
Linda played a recording of Dr. Burisch describing his first encounter with J-Rod: "It looked like a giant insect. Big, dark brown, and hunched in the corner; very insect-like in appearance. It almost looked like it had an exoskeleton. I felt afraid inside because I was always told that monsters weren't real."
According to her research, Dr. Burisch later learned something even more disturbing: the J-Rod entities were us! They were timetravelers from a future Earth sent back in time to harvest genetic material.
Open Lines
The final three hours of Friday's show featured Open Lines, with a special "2012 Hotline." Callers included a man named David, who had a vision of an asteroid striking the earth and causing a dramatic slow down in its rotation in the year 2012. Later, a caller reminded us of an episode of the X-Files television series in which the shadow government helps aliens conquer the planet on June 6, 2012.
Later, a man told us about a brief scene in The Fugitive that showed the head of an unknown figure -- described as a leprechaun by the caller. Apparently, he's not the only one seeing things in this movie.
Related Articles
From earthfiles.com:
"Drawing of J-Rod (an EBE or extraterrestrial biological entity) by mechanical engineer, Bill Uhouse, based on J-Rod's appearance dressed in a human man's shirt in 1970s or early 1980s at a conference table with physicist Edward Teller and eighteen scientists, including Uhouse. The project that linked Uhouse to J-Rod was a 'flying saucer simulator' to teach certain U.S. Air Force pilots to fly back-engineered, and/or actual, extraterrestrial craft."
Bumper Music:
Bumper music from Friday April 23, 2004