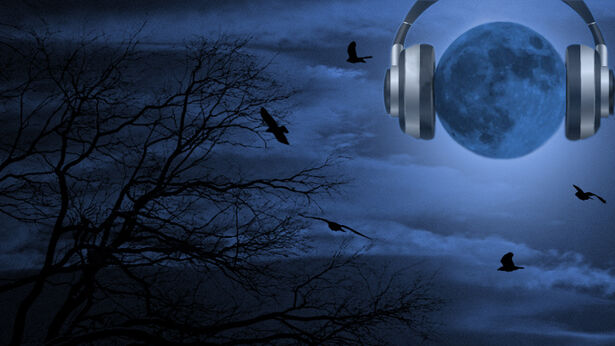 George Noory welcomed paranormal investigator and demonologist Lou Gentile who shared his EVP recordings and casework. Trained as a demonologist by Ed Warren, he said he assists at exorcisms and serves to catalog and study the hierarchies of the demonic. Among the unusual phenomena he's observed are shadows merging into one entity and the levitation of a man who went from a sitting position into suddenly flying into a refrigerator.
Gentile claimed that he can get EVPs (electronic voice phenomena) any time he turns on his recorder and has had particular success using the Panasonic digital recorder, model RR-DR60. For him, the recorder acts as a bridge between our world and the spirit world-- he even gets anomalous recordings inside his car. He played a number of these EVPs as well as spirit recordings, including one of a woman inhabited by a demon, who said in a haunting low voice "God's not in here."
Because of his gift in obtaining EVPs, Gentile said he has entered James Randi's $1,000,000 paranormal challenge. He believes he can win it because of his ability to consistently and repeatedly gather these unexplained sounds (though Randi claims EVPs are errant shortwave signals).
Bumper Music:
Bumper music from Sunday April 2, 2006