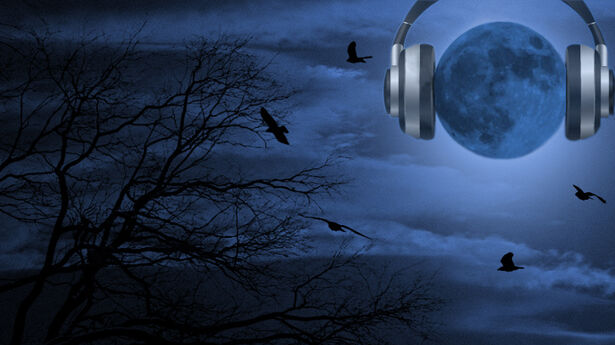 In the first hour, reporter and editor for Earthfiles, Linda Moulton Howe, presented her report on Thomas Sheppard, a retired U.S. Navy Chief Yeoman who claims to have seen photographs of aliens while looking through a classified vault at White Beach Naval Base, Okinawa, on Thanksgiving night, 1976. Pictured is one of his sketches based on the TOP SECRET/MAJIC photos he saw that evening. The drawing shows an alien body on the ground in front of a truck and another alien peering out from behind slats in the rear of the vehicle. Linda stayed on for an additional hour to take calls and converse with Coast listeners.
Oh, What A Lie!
During Open Lines, in the second half of the show, George offered a 'liars hotline' for anonymous callers to share the biggest whoppers they have ever told. One caller said she fibbed to her mother about being sick so she could stay home from school. Her mother decided to take her to the hospital, the caller explained, where a doctor checked her in for surgery and removed her perfectly healthy appendix. Someone else confessed to having concocted a story about a dead grandmother in order to get time off work to visit a boyfriend in California. Unfortunately, while she was there, her grandmother actually did die.
Another caller claimed to have found a wording mistake on a Monopoly 'Chance' card, which led him to fabricate a story to deceive his friends and family members into believing that Parker Bros. was compensating him $1,000 every six months for finding the error. In addition to a number of interesting calls, Ghost hunter Peter Dowling of the Eastern Shore Chapter of the Paranormal Research Society phoned in a brief update of his ongoing paranormal investigations.
Bumper Music:
Bumper music from Friday April 28, 2006