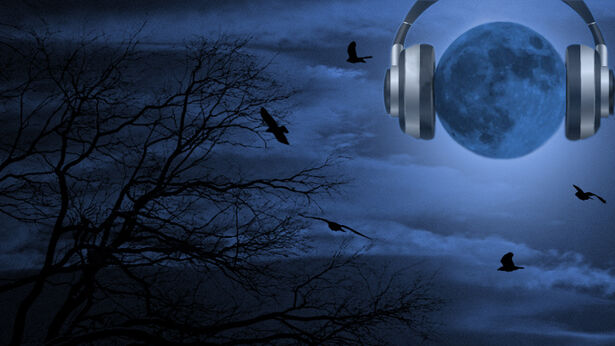 The Master of the Weird, Charlie Carlson spoke about paranormal and strange events in Florida including the 'dead zone' - a section of Interstate 4 where phantom trucks have been seen, and a tremendous number of traffic accidents have occurred. That stretch of the highway is built over a small gravesite from the 19th century, and spirits could be haunting the area because their resting place was disturbed, he said. For more on this, see the article below.
Carlson also discussed a levitating table from the town of Cassadaga (known for its large population of mediums), the mysteries of Coral Castle, and hauntings in St. Augustine, one of the oldest towns in the U.S.
He investigated UFO sightings at Mosquito Lagoon which is near the launch pad at Kennedy Space Center. One witness claimed to have a photographed an alien at the lagoon, but Carlson was not convinced of the image's authenticity. Spook Hill near Lake Wales is an anomalous site where objects appear to roll upwards. However, it's an illusion caused by the area's unusual terrain, he revealed.
Iran Update
During the first half-hour, author Jerome Corsi and Radio Iran's program director Hossein Hedjazi commented on Iran, expressing concern that the country could soon have the capability of enriching uranium.
Bumper Music:
Bumper music from Monday May 14, 2007