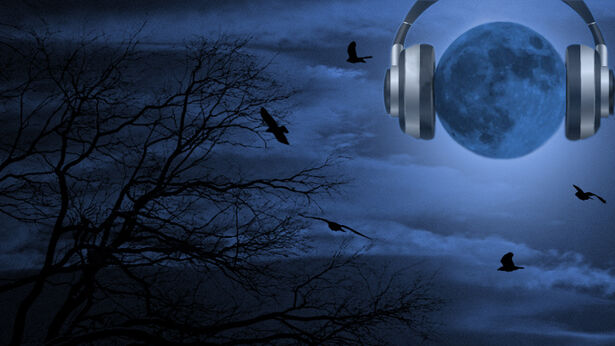 During Open Lines, Ian Punnett fielded calls which ran the gamut of high strangeness genres. Stories shared by callers included a swamp creature sighting, a Bohemian Grove conspiracy, and an uplifting angel encounter. Arthur from Willoughby, Ohio put forth his theory on UFOs, saying that they were "future generations that are coming back but cannot break the paradox and cannot contact us." He speculated that these time travelers were returning to our era for "historical data."
Among the more exotic calls was Dave in Hamilton, Ontario, who said that he'd received an "epiphany, revelation, and a vision" that the activation of CERN was to cause the end of the world. Luckily, he said, "because it didn't go online, we survived." Later, James in Oregon alleged to have discovered the 911 plot while living in Germany and tried to alert the authorities. He claimed to have stumbled upon the terror plans while working as an "American cowboy in Germany," training world champion horses and dealing with members of the Muslim underworld.
Piracy Update
Appearing during the first hour and a half, Capt. Kelly Sweeney talked about the UN resolution on Somali pirates. He was skeptical of the resolution's abilities to actually police piracy, noting that it only deals with Somalia, despite pirates being a problem "throughout the world." He did concede, though, that "at least it shows that the governments of the world are recognizing that they've got to do something about piracy."
Later, Sweeney recounted his UFO sighting at sea which he tracked on radar and a chilling story of a ship lost in a whirlpool.
Related Articles
Poison poinsettias, body heat escaping through your head, and an upsurge in suicides are just a few of the commonly held beliefs from the holiday season that researchers have deemed "medical myths." The New York Times has more on the story.
Bumper Music:
Bumper music from Friday December 19, 2008