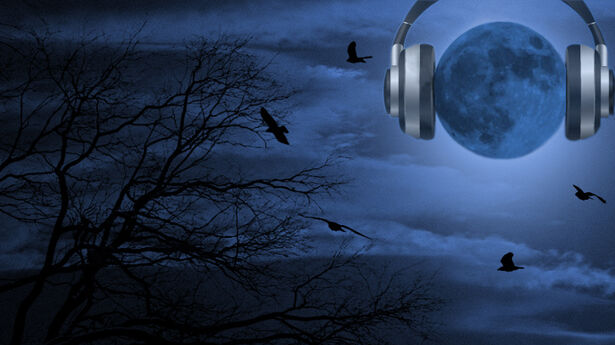 In the first hour, Rob & Anne Wlodarski (email) talked about the ghostly and haunted happenings on Catalina Island. "Most of the restaurants and hotels fronting Crescent Street in the main part of Catalina, almost all of them are haunted," Rob said. The island acts as a portal to other dimensions, they pointed out, noting how this may account for the isle's paranormal activity.
The Wlodarskis recounted an experience they had while touring the Catalina Country Club. According to Anne, whenever they entered the kitchen area a baby in their group would begin crying. Anne wondered what the little one may have been seeing as this happened three different times during the tour, she added. They also said the ghost of a Chicago Cubs baseball player from the 1920s has been seen there. According to Rob, people on the island have also reported seeing deceased actress Natalie Wood walking down a road toward the Harbor Reef Restaurant, where she ate her final meal.
Rob stayed on during the second hour to share more about his paranormal investigations and take calls from listeners. Joe in Minnesota phoned in with his strange tale from Catalina Island. He recalled walking into an empty casino with his buddy and hearing the sounds of a big band that he could not see.
'Friday the 13th' Open Lines
During Open Lines, Bob in California shared a ghost story passed on to him by a man he'd hired to paint his house. Through conversation the two discovered they had served aboard the same ship, USS Oriskany, during their enlistment. The painter told Bob that he was on an early morning walk when he encountered what appeared to be an officer walking toward him. The painter said he stopped to salute but the officer walked through him and disappeared.
UFO Phil called in to share details about his "psychic" experiments. According to Phil, he was meditating with candles this afternoon when he somehow remote viewed George having lunch in a Chinese restaurant. He also told George that his compound was raided by the FBI for a "mistake with some paperwork." Erin in Portland told George about how the Knights Templar were connected to Friday the 13th. She said King Philip, who was deeply in debt to the Templars, ordered their mass arrest on Friday the 13th in 1307.
The final half hour of the program featured George's 12/05/03 interview with Dr. Roger Leir and a woman named Brenda, whose "alien implant" removal operation George had witnessed earlier that day.
Stimulus Update
In the first half hour, financial advisor Catherine Austin Fitts commented on the recently passed $787 billion economic stimulus package. "This plan is going to do a lot to stave off the breakdown we've been seeing in state and local government payments," she said.
Shuttle Delay
Also appearing during the first half-hour, Richard C. Hoagland briefly discussed the shuttle launch delay. The official story about wanting more time to evaluate the shuttle's fuel control valves is a cover, Hoagland said. He believes the delay is a result of a recent satellite collision.
Book(s):
Related Articles
Amateur photographer Jason Erdkamp didn't find a pot of gold, but he was able to snap this photo of the end of a rainbow as he traveled along a highway in Southern California. More details at the Daily Mail.
Bumper Music:
Bumper music from Friday February 13, 2009