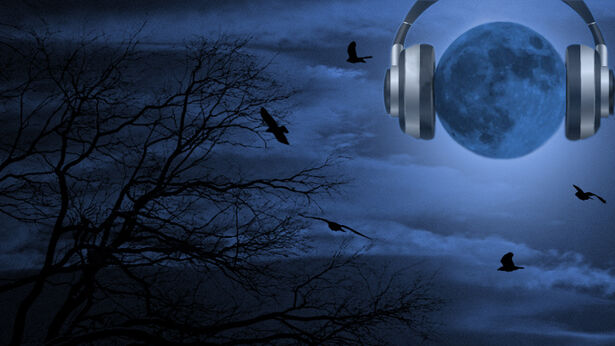 George Knapp was joined by strategic visionary Jim Channon, who talked about his role in the Army's research and development of psychic abilities. In the latter half of the conversation, he outlined breakthroughs that could guide our planet toward a brighter future. Channon, upon whom Jeff Bridges' character is based in the new film The Men Who Stare at Goats, remarked that he'd originally thought the movie about Army psychic studies was "blasphemy." However, after giving it some thought, he realized it was a rare opportunity to inform people about the work he'd done and acted as a consultant on the film.
In recounting how the development of psychic abilities began in the Army, he explained that he first noticed psychic skills emerging from the soldiers serving under him in Vietnam. Over time his troops would develop specialized skills such as a "feeler" who could sense bombs and "ear people" who could "tell whether a truck is coming at you or going away, at a mile and a half." It was only upon returning home that he recognized these abilities as paranormal and convinced his Army superiors to explore them further. The goal, he explained, was to "extend your range of awareness" on the battlefield in order to prevent conflict with the enemy.
He also detailed a number of societal changes which he believes would improve the world population. One such suggestion was a movement towards a web-based democracy, calling nationalized governments obsolete. "They're no longer helpful, they're actually the problem," Channon observed. On the contrary, he said, the Internet is where true democracy is taking place in contemporary times and that it is fueling an eventual shift towards a shared global identity amongst the world's populace. Other concepts he discussed included embracing simplicity, decentralizing governments into "bioregions," and having companies diversify their output in order to maintain jobs.
Rendlesham & Voronezh
During the 1st hour, Peter Robbins, co-author of Left at East Gate, discussed the latest news on the Rendlesham Forest UFO case as well as the infamous Voronezh UFO event that took place in the Soviet Union in 1989. Concerning Rendlesham, he refuted rumors circulating on the Internet that video from the Rendlesham event was going to be unveiled by his co-author Larry Warren. Robbins said the story is either "an error or some mischief making" and that Warren has no such footage.
On the subject of the Voronezh UFO event, he said that the remarkable encounter, which involved not just a landed UFO but also the subsequent emergence of some kind of entity, was "never given a chance in this country" as a result of a hasty dismissal by the mainstream media. Robbins will be giving presentations on the Voronezh case as well as media coverage of UFOs at the 7th Annual UFO Crash Retreival Conference, Nov. 6th to the 8th, in Las Vegas.
Website(s):
Book(s):
Related Articles
A number of articles have caught George Knapp's attention in the last week, including a pair of stories on the film The Men Who Stare at Goats. Sunday night's guest, Jim Channon, is the basis for one of the characters in the movie. Other stories include a stunning revelation from the Brazilian military concerning UFOs and scientists giving flies false memories.
In addition to these news stories, George also received this intriguing letter concerning some nefarious activity involving NASA's observations of the sun:
NASA must be hiding something BIG!
All satellite photo feed of the Sun's immediate heliosphere was blocked from public view October 16, 17, 18, and 19 after one UFO appeared to be gaining ground on a second UFO the previous four days. When the satellite feed was turned back on, there was only one UFO to be seen. What happened?
Today, October 24, it's not just the photo feed that's been blocked. The public is denied access to the entire website where it always has been able to view satellite images of activity around the Sun. Why the block out?
In the past, we typed in secchi beacon images and then clicked on "STEREO - Science Center - Latest Images" but today that no longer allows access. Why? Why? Why?
Bumper Music:
Bumper music from Sunday October 25, 2009