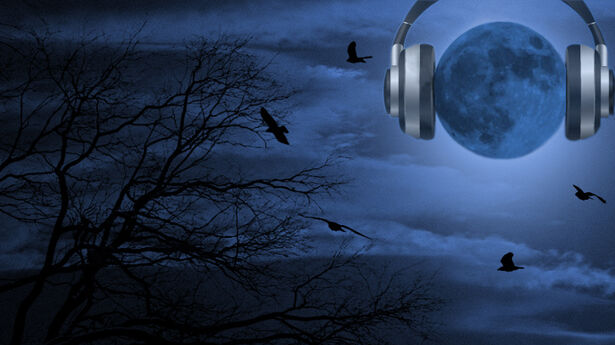 Investigative reporter Linda Moulton Howe discussed a Bentwaters security guard's testimony about strange lights, and animal mutilations associated with orange spheres in Wales. In her first segment, she spoke with (ret.) Sgt. Rick Bobo, a former security guard at RAF Bentwaters, during the time a craft and mysterious lights were seen at the base in December of 1980. He gave an eyewitness account of seeing unusual aerial phenomena outside the weapons storage area tower, describing a large, reddish-blue light in the sky that hovered for nearly two hours and also emitted a smaller light that sped down into Rendlesham Forest. More here.
Her next report looked into bloodless sheep mutilations in Wales that have been associated with sightings of fiery orange spheres. She interviewed British investigator Phil Hoyle who'd been told that the source of the orange spheres was the Pembroke region of Southwestern Wales, where there was possibly an underground base.
Just this past March, Hoyle and a colleague set up video equipment near where a farmer reported sheep mutilations in Radnorshire, Wales. Pointing their camera into a valley, they recorded a Star Wars-like battle in which red spheres interacted with white beams of light. "These spheres - over a period of nearly two hours...were changing shape, like they were metamorphosizing. They were going from extremely large, very bright spheres down to multiple spheres. They were ejecting small spheres that were...darting across the valley floor," said Hoyle. For further details, see Linda's report, Parts 1 & 2.
Due to technical difficulties, Linda's appearance was cut short and the last 90 minutes of the program featured Open Lines.
Mars Update
In the first hour, founder of the Mars Society, Robert Zubrin, talked about the increasing evidence for life on the red planet. Methane and water have been found on Mars, which suggest that organisms may exist there, he said. Though the Obama administration has pushed back plans for a manned mission to Mars, if they changed their minds and got serious about it, we could be there by the end of the decade, Zubrin commented.
Website(s):
Book(s):
Bumper Music:
Bumper music from Thursday April 29, 2010