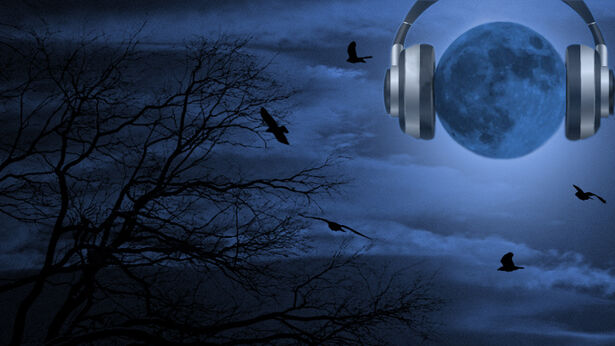 Guest host Whitley Strieber (email) was joined by psi researcher, author, and experiencer, Starfire Tor, who discussed time anomalies as well as her predictions for 2011. Anne Strieber also joined the conversation to discuss a time shift experience that was shared by the Striebers and Tor during a visit to the Magic Castle in Los Angeles.
The trio recounted their experience and explained that, during this particular event, Anne and Tor went to use the ladies' room at the Magic Castle while Whitley waited outside. Despite the bathroom being empty when they entered it and Whitley outside watching the door, a woman somehow appeared inside the room and exited behind Anne when she left. Recalling the event, an incredulous Anne pondered that "she had not been in there, so how could she have come out of there?" Having investigated the building to make sure that there was no potential for chicanery by the resident magicians, Tor concluded that "the elements of at least two co-existing time lines were edited together." Based on her investigation and documentation of the case as well as the fact that it was experienced by three people, Tor asserted that it is "the most important one that has ever been known to happen."
Tor, who made a number of correct predictions for 2010 such as the plane crash which killed the Polish president as well as the Icelandic volcano eruption, shared some of her precognitive visions for 2011. She predicted that it will be announced that a "new science" has been discovered, which can be used to rebuff incoming objects like meteors or asteroids. According to Tor, this new technology will also be used to restore the ozone layer and cleanse the atmosphere as well. "These are all the strides you can look forward to in 2011," she declared. Additionally, she foresees the status of cetaceans, like whales and dolphins, will change "from animal to non-human person." This change in perspective will constitute an "important step" for humans which will eventually lead to "public ET contact."
Mysterious Animal Deaths
In the first hour, researcher Joseph P. Farrell shared his thoughts on the massive, worldwide wave of bird and fish deaths. He suggested that the events could be caused by either weather manipulation or the testing of electromagnetic technology such as HAARP. Given the variety of species that have been affected, Farrell ruled out biological weapons as a possible cause for the deaths. He also observed that the wave of animal deaths has had a sociological effect, where "it seems to be planting a meme, in the cultural consciousness, of dire apocalyptic things happening."
Website(s):
Bumper Music:
Bumper music from Sunday January 9, 2011