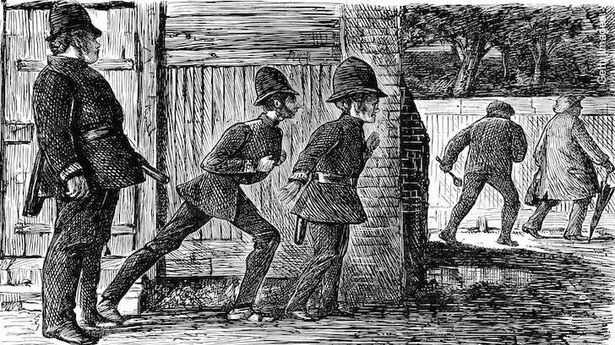 In the summer of 1860 in New York City, the story of Albert Hicks, the most notorious criminal on the New York waterfront, kept the nation riveted in the months before the Civil War - there was a massacre, a ghost ship, a national manhunt, and a trial, all of which remade Hicks from feared gangster to celebrated antihero. Author Rich Cohen joined Ian Punnett (Twitter) to tell the story of this notorious underworld figure, from his humble origins to the wild, globe-crossing, crime spree that forged his ruthless reputation, to his ultimate incarnation as a demon who terrorized lower Manhattan.
Cohen compared Hicks taking a ship to mobster John Gotti hitting cigarette trucks. Hicks would sign on as crew of a whaling ship, work until things got bad, stir the crew to mutiny, then kill the officers, take the money, and lay up in New York, he explained. Hicks made and lost huge fortunes, and decided to commit one last crime to set himself up, Cohen continued. Hicks answered an ad for crew on an oyster sloop and attempted to kill everyone aboard with an axe. A series of missteps allowed detectives to connect him to the crime but since he disposed of the bodies he could not be charged with murder, Cohen revealed. "[Hicks] was the last person publicly executed in New York convicted of piracy, but was clearly a model for all the modern gangsters right up to Al Capone and John Gotti," he said.
Airplane! the Reading!
In the first hour, director, producer, and screenwriter David Zucker (Facebook | Twitter) talked about Kentucky Fried Movie and Airplane!, and how he got his start creating offbeat and hilarious productions. Zucker revealed he was clued into the absurdity of film and television of the time, and even started a live theater group to make fun of it with sketches, improv, and video segments (before Saturday Night Live). The idea behind Airplane! was essentially to do a comedy without comedians, he said. Zucker shared information about a live "Airplane! the Reading!" event featuring himself, Robert Forster, and Robert Hayes (Ted Striker in Airplane!) to benefit the nonprofit environmental organization TreePeople.
Website(s):
Book(s):
Bumper Music:
Bumper music from Saturday August 24, 2019